SPONSORED BY:
Best In Show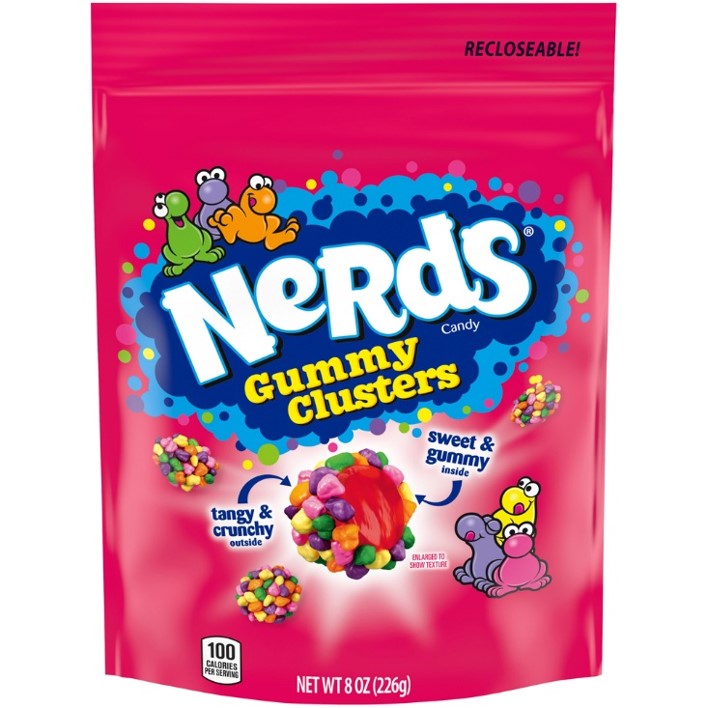 Ferrara Candy Company
Nerds Gummy Clusters
Nerds Gummy Clusters are brightly colored pieces that offer a cluster of crunchy, tangy, mini-rainbow NERDS with a delightful, fruity gummy center, dual-texture treat.
Small Businness Innovator
Winner:
BranchOut
Banana Bite
Our patented GentleDry™ Technology is a new, mild-temperature drying method that maintains our fruit's natural color, flavor, and nutrients. Conventional dried fruit products are processed using hot air, freeze dryers, or oil fryers.
Gourmet/Premium – Candy
Winner: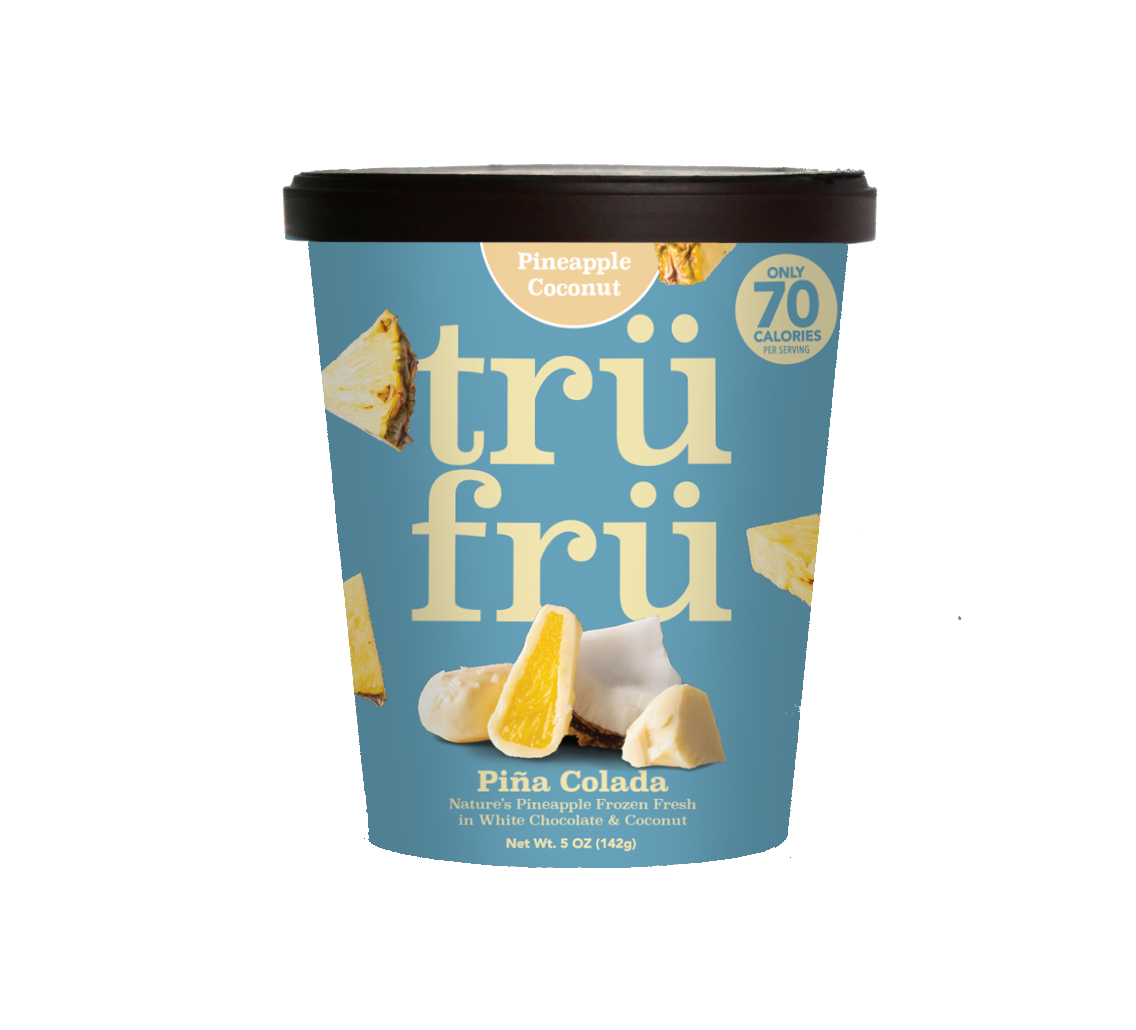 Tru Fru LLC
Natures Pineapple Pina Colada Hyper-Chilled Fresh and Immersed in White Chocolate and Coconut
At only 70 Calories per Serving Tru Fru Pineapple ripens on the vine (to maximize taste), freshly frozen (locks in nutrition), Immersed in white chocolate & coconut, and is uniquely hyper-chilled to enhance flavor. Non GMO, Gluten Free.
Nominees: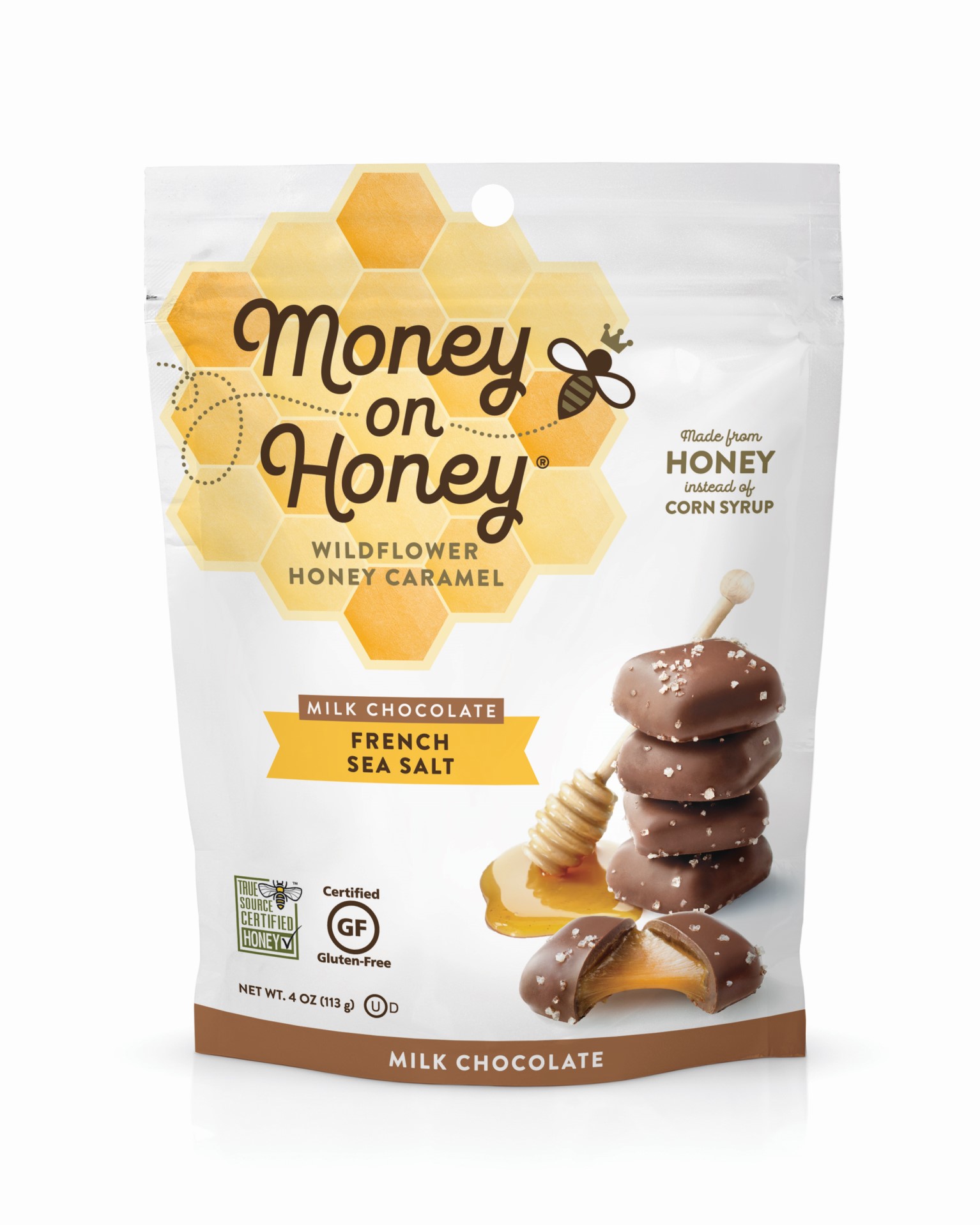 Las Olas Confections and Snacks
Milk Chocolate French Sea Salt Wildflower Honey Caramel
A one-of-a-kind clean caramel made with pure wildflower honey (instead of corn syrup), blended with fresh cream and real butter, drenched in smooth milk chocolate. This gluten-free treat delivers on consumers' demand for premium, wholesome candy!
Second Nature Brands
Organic Dairy-Free Dark Chocolate Sea Salt Caramel
Organic Dairy Free Sea Salt Caramels combine premium plant-based ingredients into a silky caramel that's covered in 70% cacao dark chocolate and sprinkled with coarse sea salt. An indulgent caramel experience that's 100% vegan!

Mars Wrigley Confectionery US, LLC
Dove Hi Cacao 82%
In March 2021, DOVE® Chocolate expanded its Dark Chocolate Collection with two new silky smooth, extra dark offerings. The new PROMISES® are available in indulgent varieties: Deeper Dark Chocolate (70% Cacao) and Deepest Dark Chocolate (82% Cacao)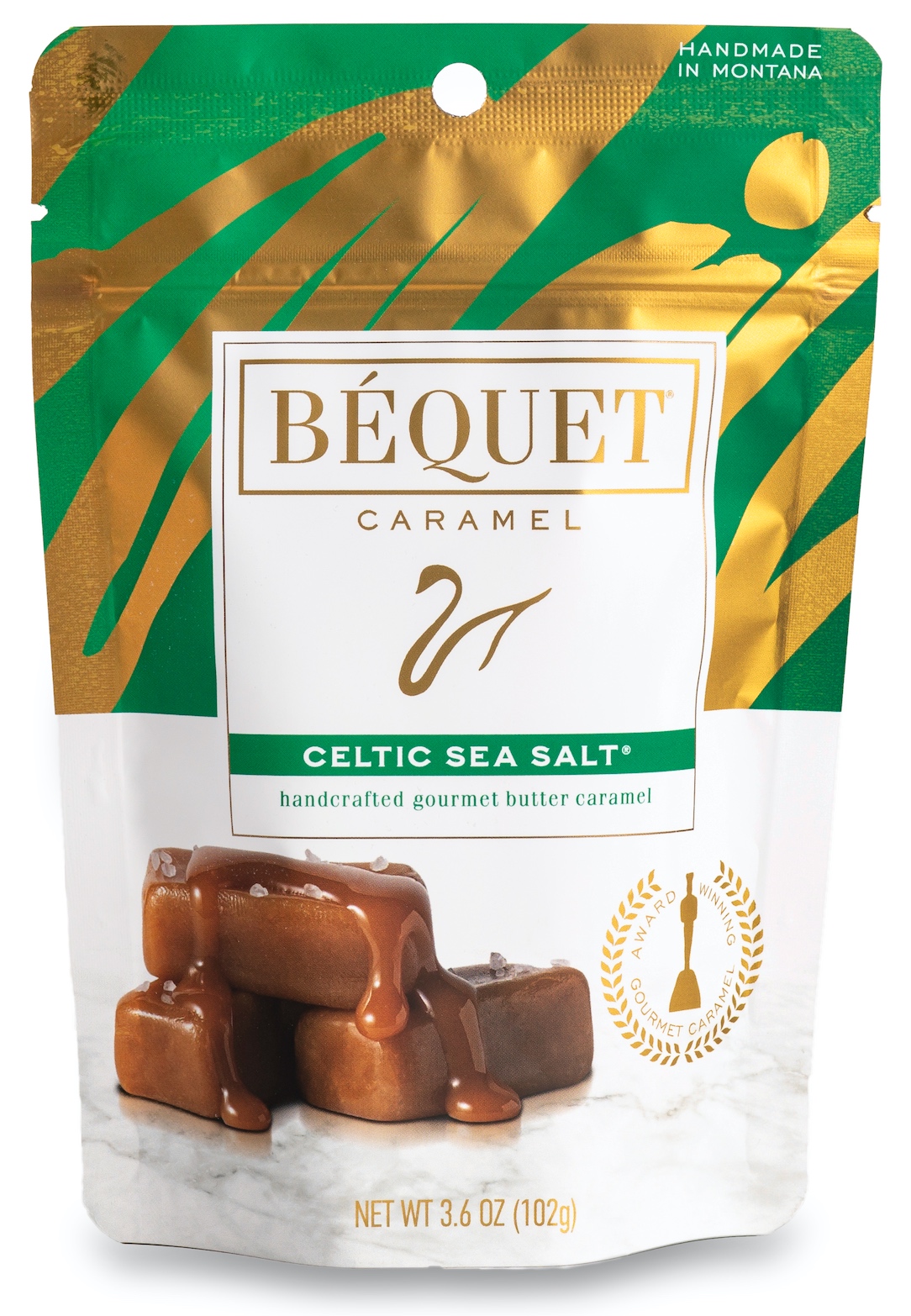 Béquet Confections
Béquet Celtic Sea Salt Gourmet Caramel Resealable Pouch
What's new about caramel? A whole lot, actually. Finally, ultra soft, premium gourmet caramel can be found in your local grocery store. Bequet Caramel is a 10-time national award winning caramel, made in small batches in the heart of Bozeman, MT.
Gourmet/Premium – Snack
Winner: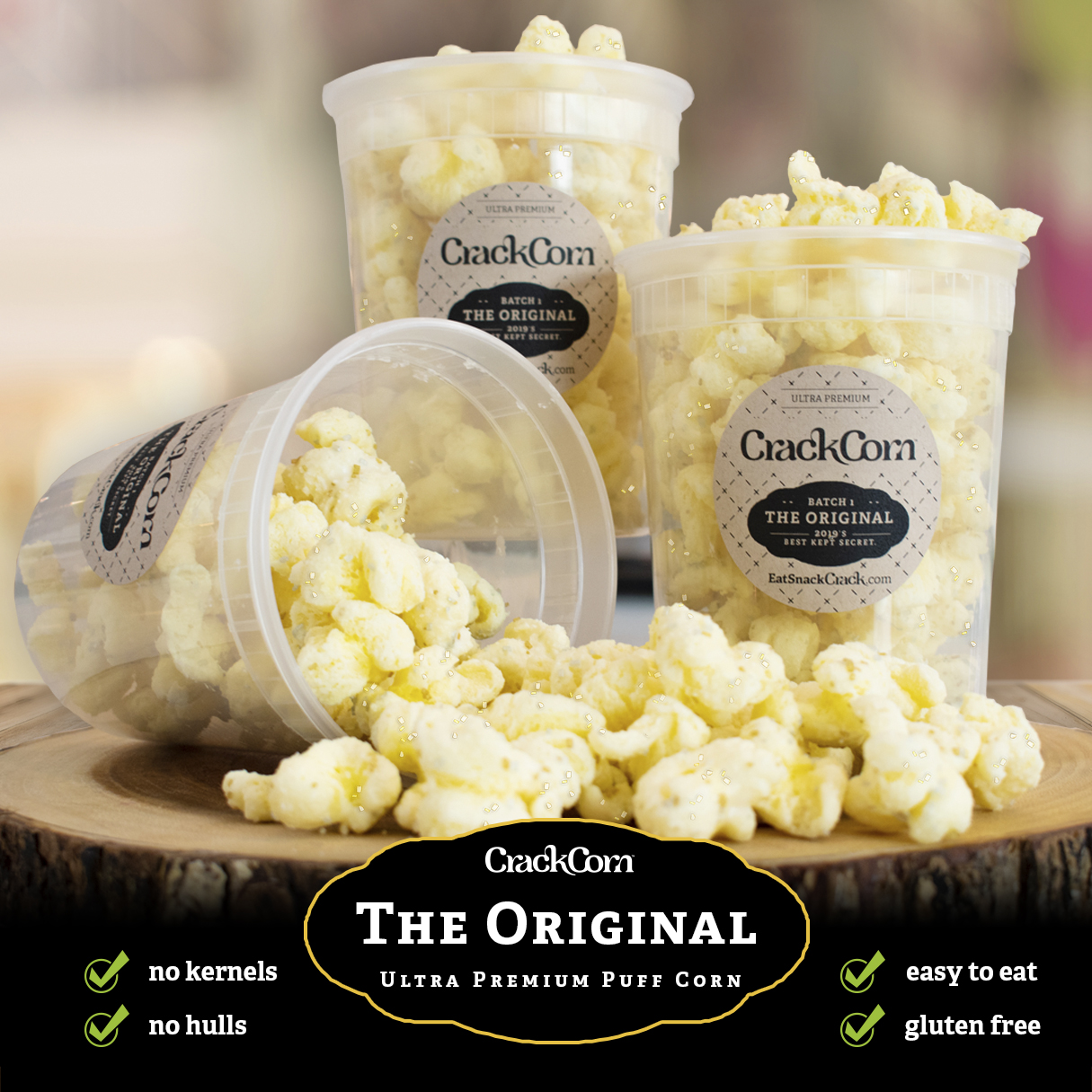 Crack Corn
The Original - Ultra-Premium Puff Corn
Crack Corn is like premium popcorn, but better! No kernels or hulls means Crack Corn is easy to eat... it just melts in your mouth. It's ridiculously delicious with a salty-sweet flavor and texture truly unlike anything else on the market!
Nominees: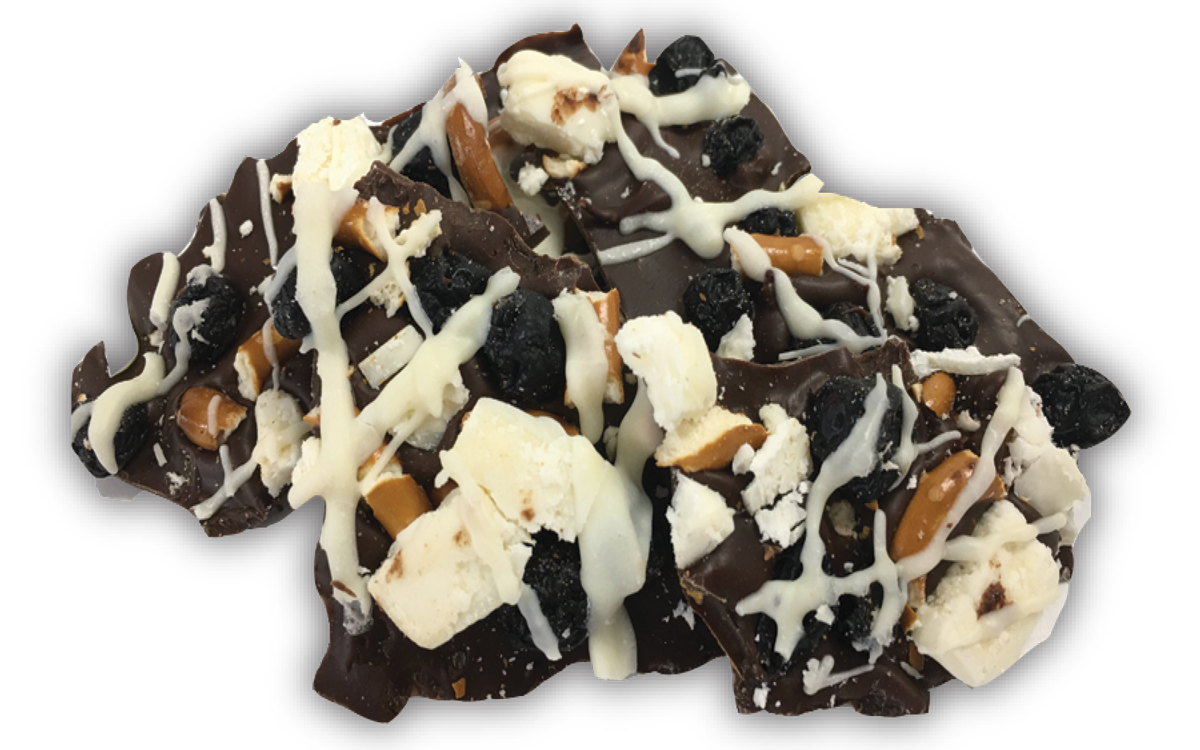 Diamond K Sweets
Blueberry Pretzel Cheesecake
Bark O' Love daringly pairs thin pieces of chocolate bliss with bold NY Cheesecake Fudge O' Bits®, dried blueberries, and salty pretzel pieces in this preeminent masterpiece for an unrivaled love at first bite. Indulge your senses, taste the love.
Popilicious Popcorn
Chocolate Lover's Mini Gourmet Popcorn Cake
Popilicious is the only maker of Gourmet Mini Popcorn Cakes. Popcorn that slices like a cake with the yummy sensation of a marshmallow treat. Customized w/ fave candy, nuts or dried fruits. Great for party favors, snack or treat. Salty and sweet.
Primary Colors
Crazy Monkey Baking Salted Caramel Granola Bites
We have combined the consistencey of a cookie, the tasty crunch of granola to provide a bite size snack containing 18g of whole grains per serving, No preservatives, No Artificial colors or flavors in a fan favorite flavor Salted Caramel
Partners, A Tasteful Choice Company
All-American Jalapeño Cheddar Cornbread Crackers
Add a little spice to your cracker aisle with these Jalapeño Cheddar Cornbread crackers. Eye-catching in flavor and artwork, it's the add-on item your customer never intended to buy but makes it into the cart this trip and the next. Made in the USA.
Gum & Mints
Winner: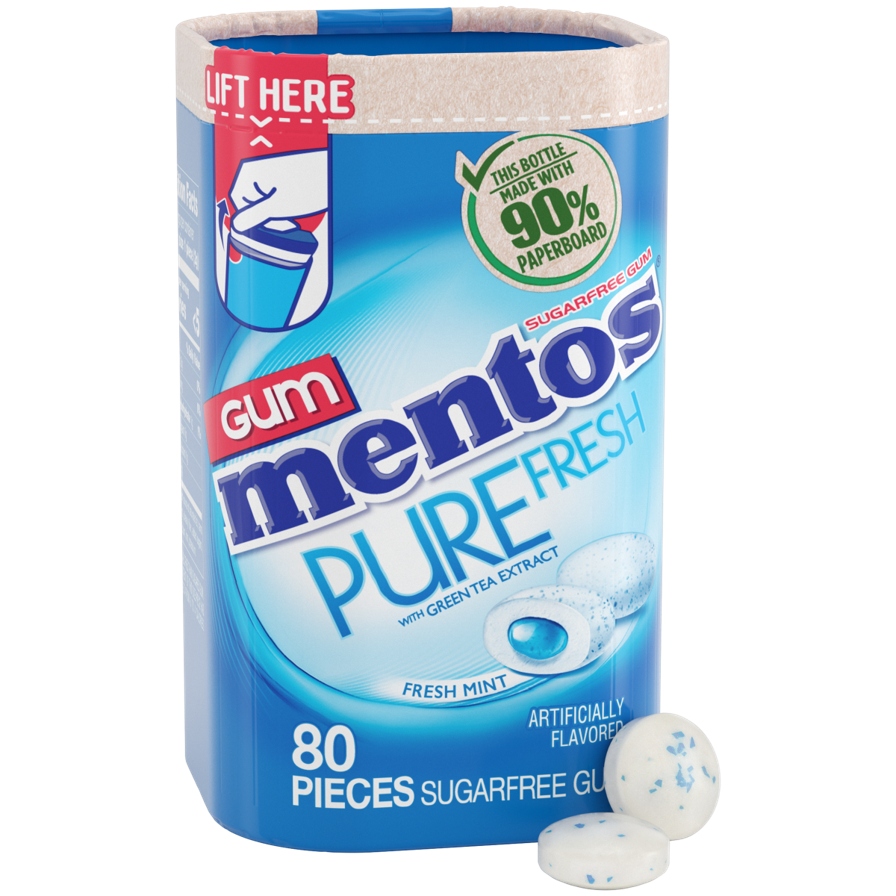 Perfetti Van Melle USA, Inc.
Mentos Gum Paperboard Bottle
Mentos Pure Fresh Gum – Now in a Paperboard Bottle! A first in the US gum category, this new bottle is made of 90% recyclable paperboard, giving consumers the Mentos Gum they know and love in a paper-based bottle, with no premium cost.
Nominees:
Bazooka Candy Brands, a Division of The Topps Company
Bazooka Sugar Free To-Go Cup
The Bazooka Sugar Free To Go Cup is now in Classic 1980s packaging! Families will love this trip down memory lane, as they get a fun Sugar-Free twist on the Original Bubble Gum flavor and comics!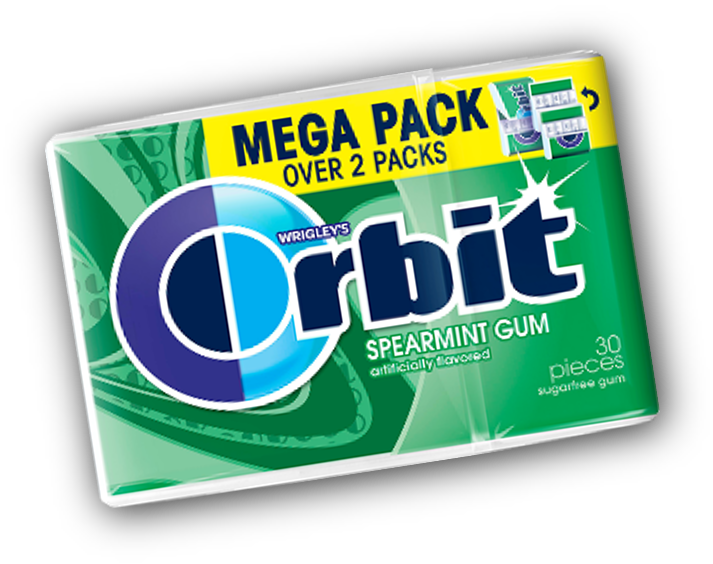 Mars Wrigley Confectionery US, LLC
Orbit Gum Mega Pack
• In April 2021, ORBIT® will be BIGGER and BOLDER with the launch of ORBIT® Mega Packs – a proven upsize pack containing 30 pieces so people can chew more gum. New ORBIT® Mega Packs are portable and keep gum fresh, offering shelf longevity.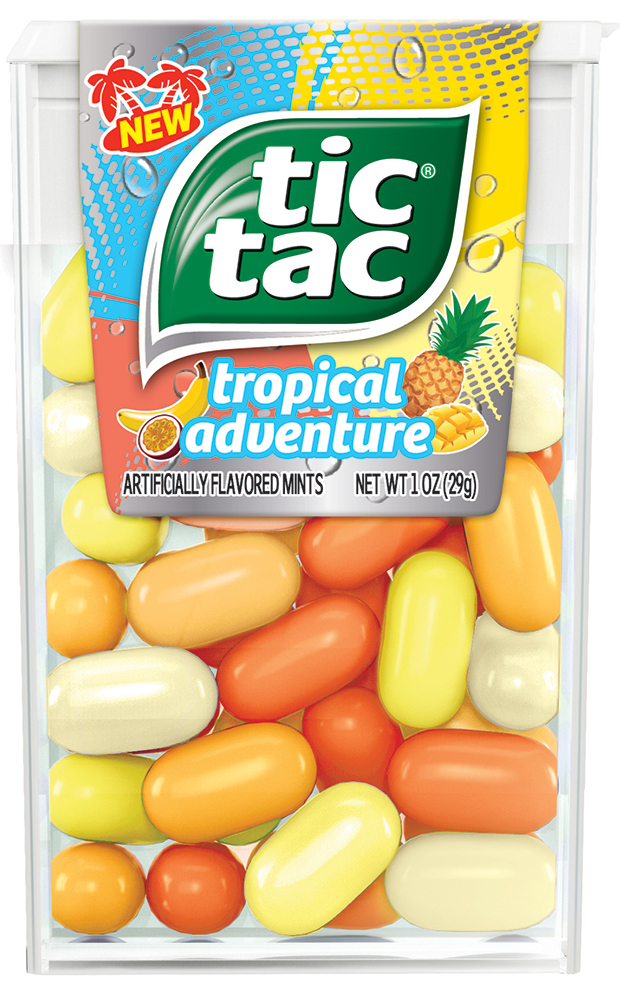 Ferrero USA, Inc.
Tic Tac® Tropical Adventure
This brand-new addition to the Adventures sub-line takes your taste buds to flavor paradise. It features four delicious fruity flavors: pineapple, mango, banana, and passion fruit, which come together to form one vibrant and adventurous pack!
Chocolate
Winner: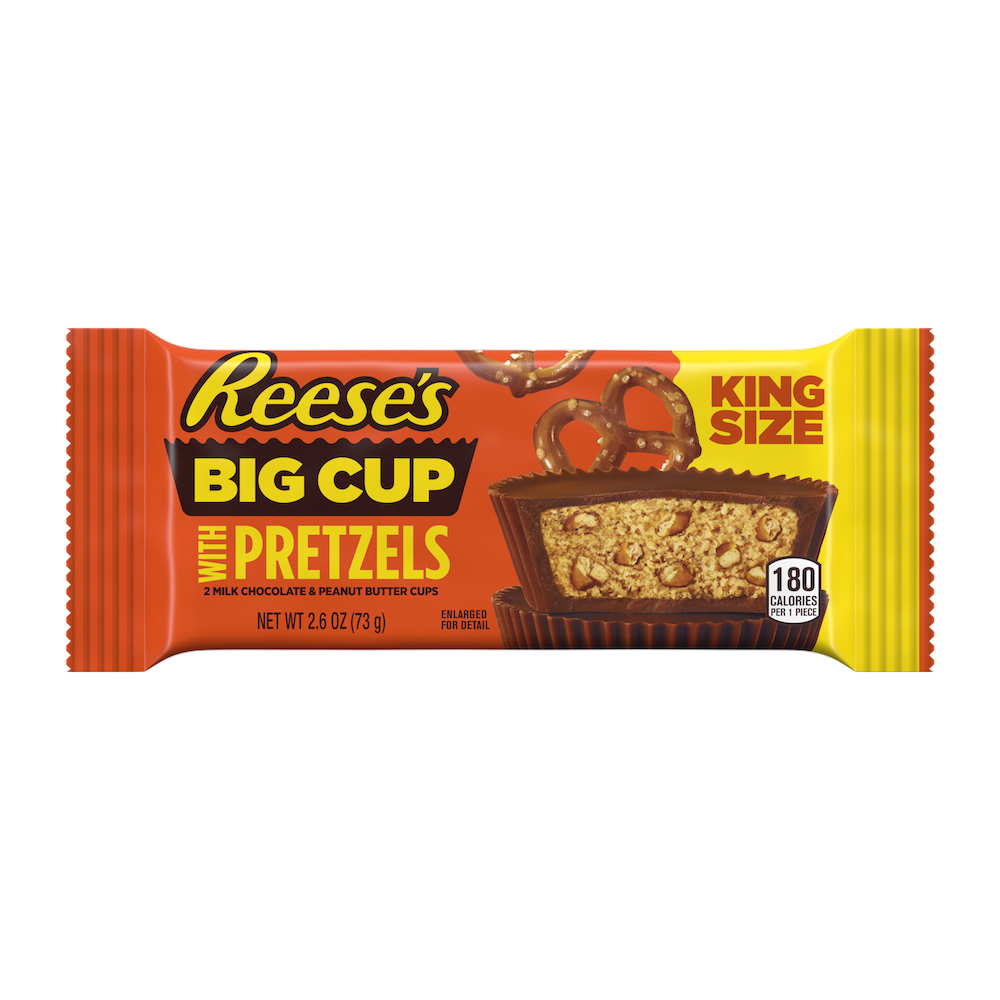 The Hershey Company
Reese's Big Cup with Pretzels
Reese's Big Cup with Pretzels takes one of your favorite salty snacks and stuffs it inside your favorite snack, Reese's Peanut Butter Cups. It's a perfect pick-me-up for an afternoon snack and will satisfy your sweet (and salty) tooth!
Nominees: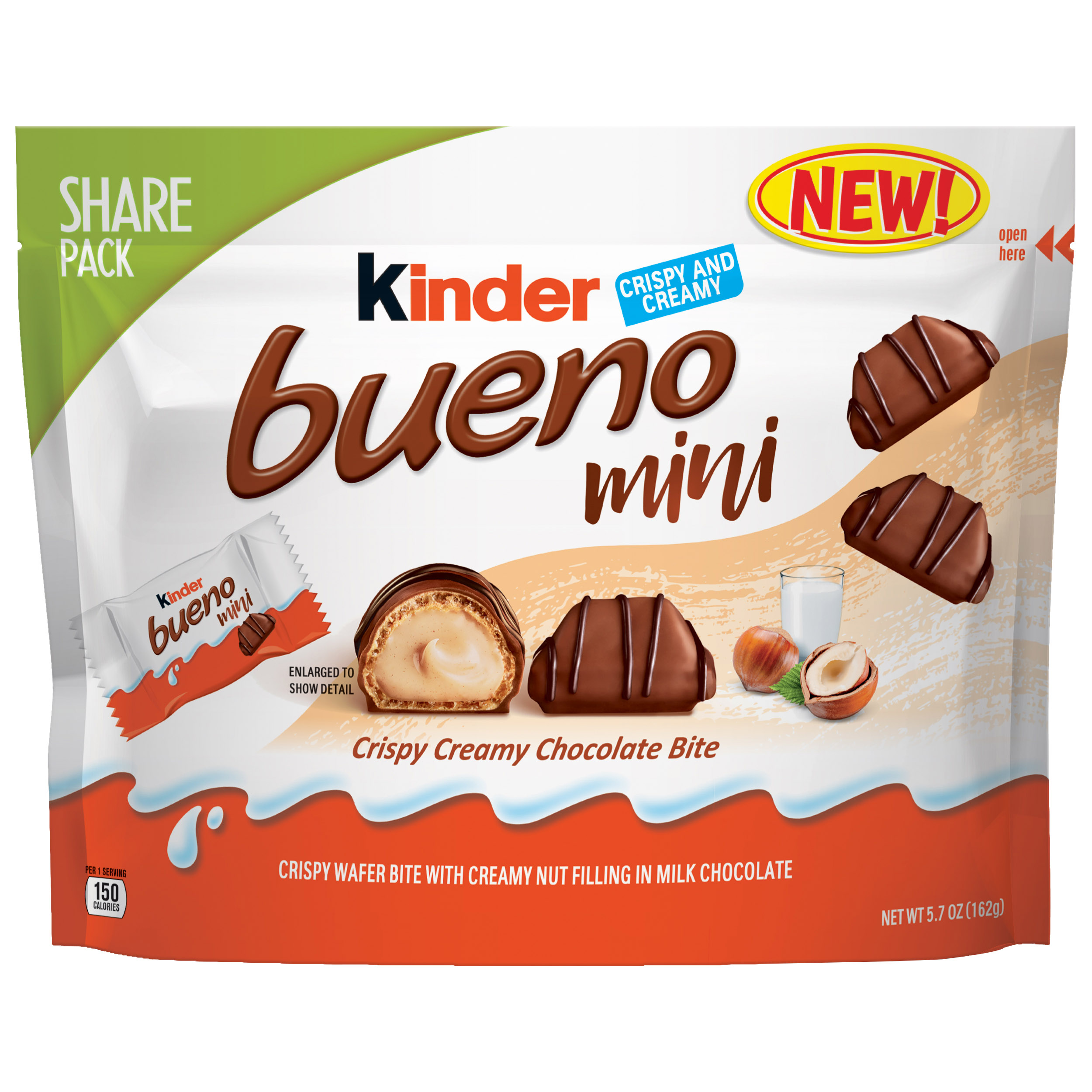 Ferrero USA, Inc.
Kinder Bueno Mini
Beneath a blanket of smooth milk chocolate lies a thin, crispy wafer filled with a creamy hazelnut filling topped with a delicate, dark chocolate drizzle. These individually wrapped, bite-sized chocolates are anything but expected.

Frankford Candy LLC
Fruity Pebbles Candy Bar
The Fruity Pebbles Candy Bar combines innovation in many ways. Providing that nostalgic feel to the new and growing millennial buyers. Bringing cereal to the candy aisle helping the industry to continue to grow.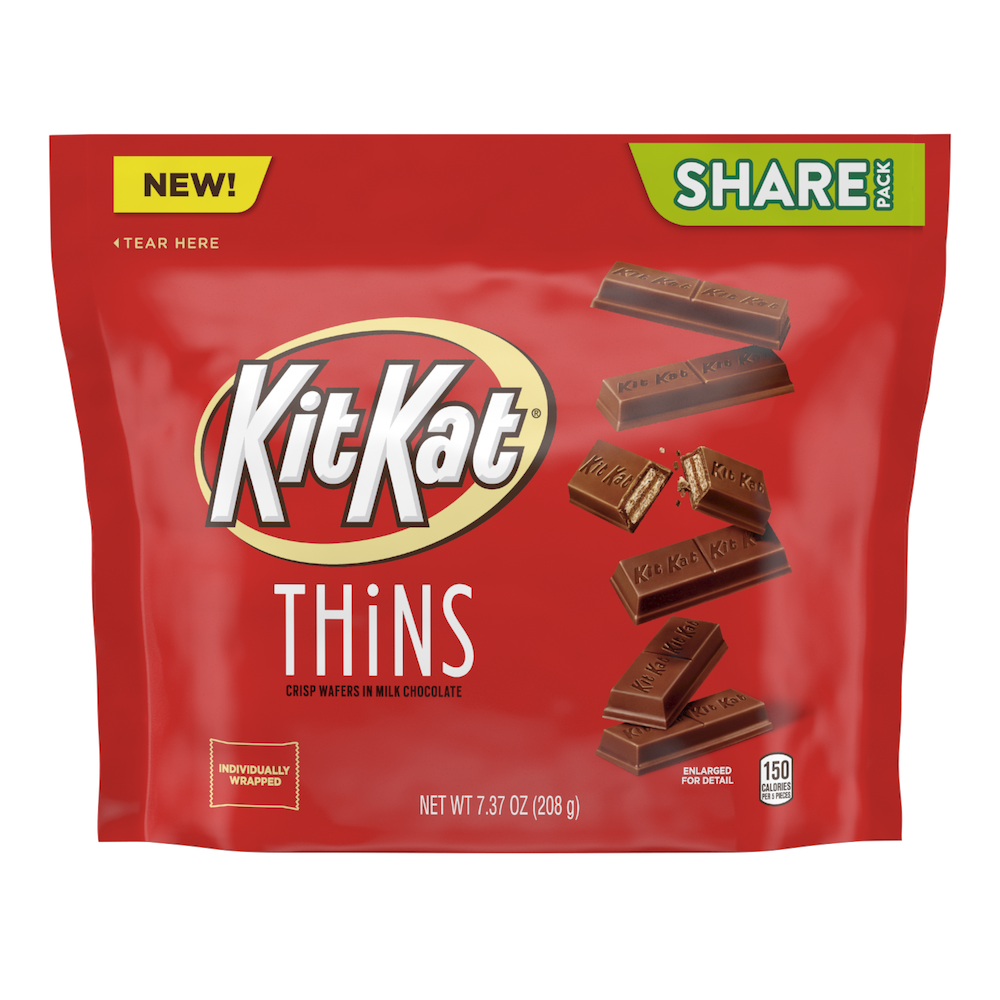 The Hershey Company
KIT KAT Thins
New KIT KAT Thins have only two, light and crispy wafers and are more than 30% thinner than the standard KIT KAT bar, which has three layers of wafers. KIT KAT Thins are a great item for on-the-go snacking with their individually wrapped packaging.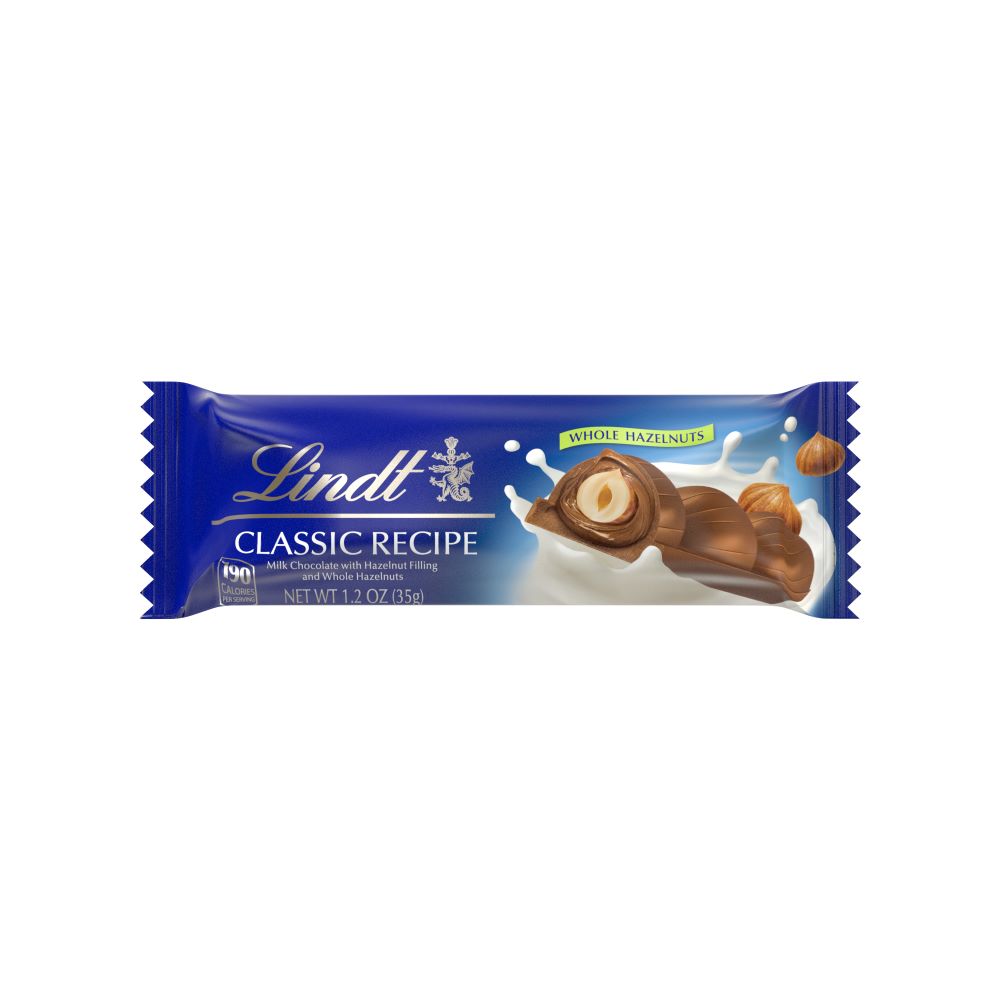 Lindt & Sprungli (USA)
CLASSIC RECIPE Whole Hazelnut Stick
Developed by Lindt Master Chocolatiers, this combination of whole hazelnuts & luscious hazelnut creme enrobed in smooth premium milk chocolate is destined to satisfy consumers that are looking for a more substantial yet chocolate forward boost.
Non-Chocolate
Winner:
Mederer U.S.A., Inc.
Bakery Shoppe Bag
efrutti combines new individually wrapped bakery inspired items to create a new personal variety pack focused on bringing the tea party to life. This new offering broadens the consumer base and brings incremental sales into the category.
Nominees: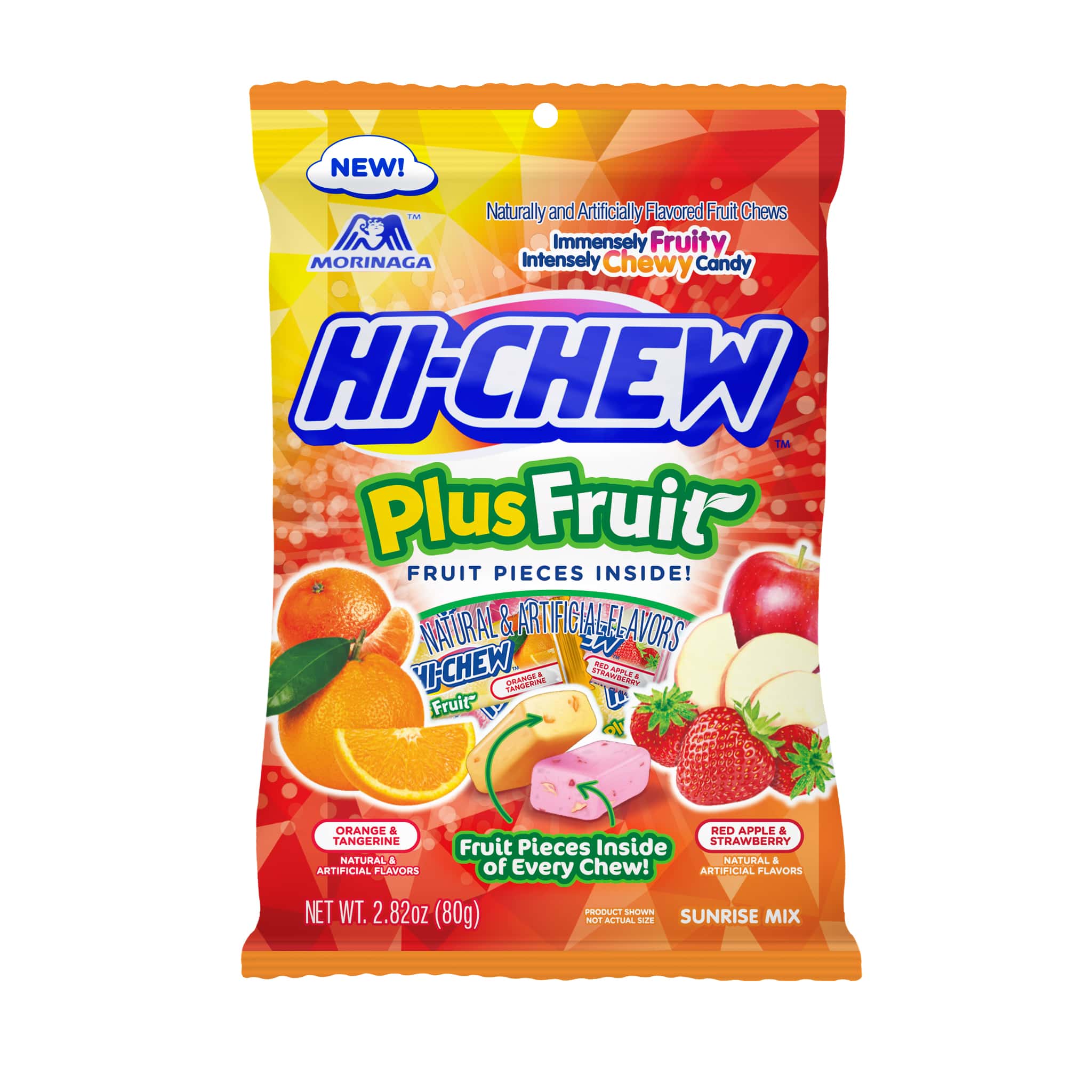 Morinaga America, Inc.
2.82oz HI-CHEW Plus Fruit Peg Bag
Featuring Orange & Tangerine and Red Apple & Strawberry, Plus Fruit delivers even more fruit flavor with pieces of real fruit adding to the fruitiest HI-CHEW experience. Every chew contains two unique flavors combined into a fruit flavor explosion.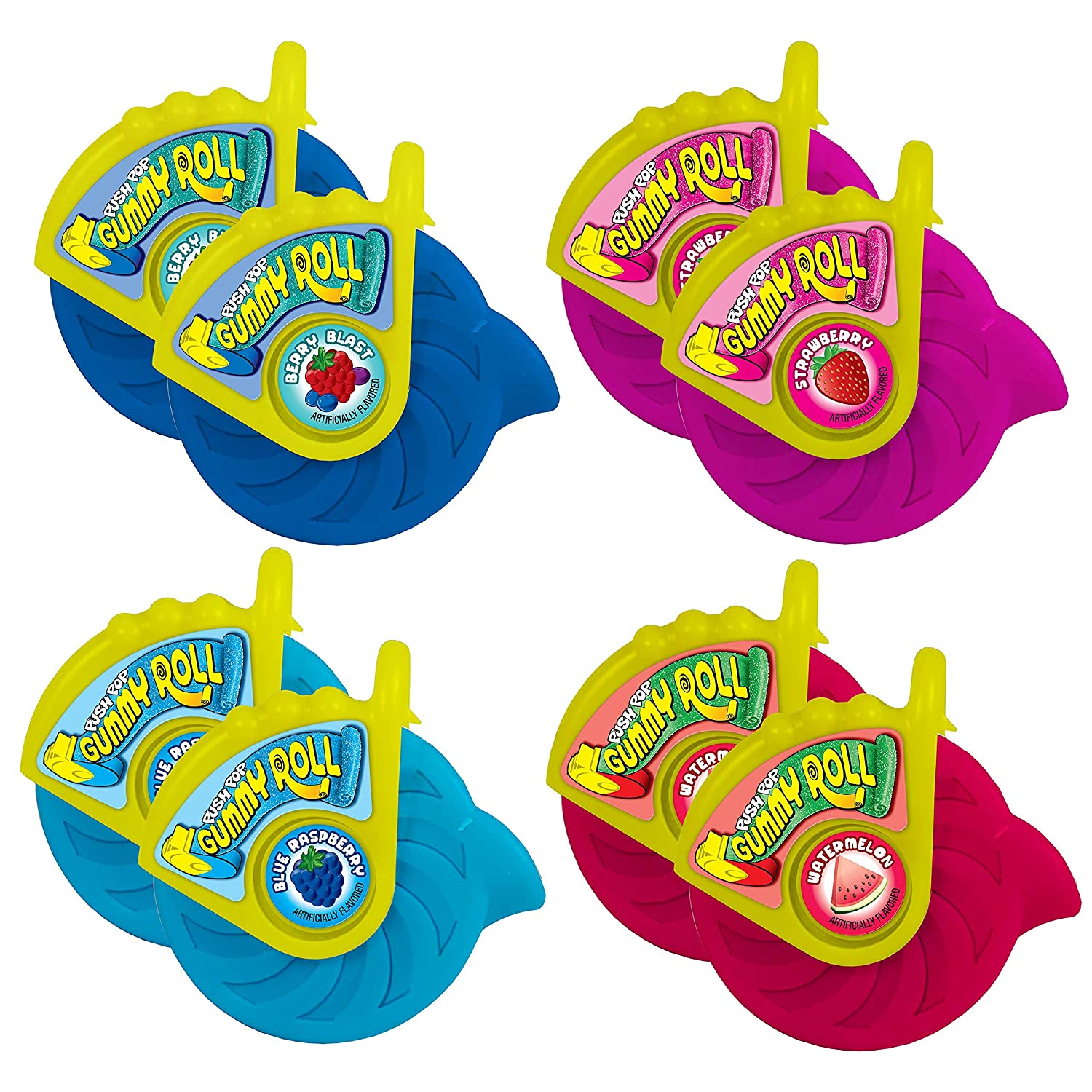 Bazooka Candy Brands, a Division of The Topps Company
Push Pop® Gummy Roll
New Push Pop® Gummy Roll brings an all-new eating experience to gummy candy! With its interactive packaging, kids will have a blast as they Pull, Press, Push™ out their perfect piece of sanded gummy candy. Great for save for later and on-the-go enjoy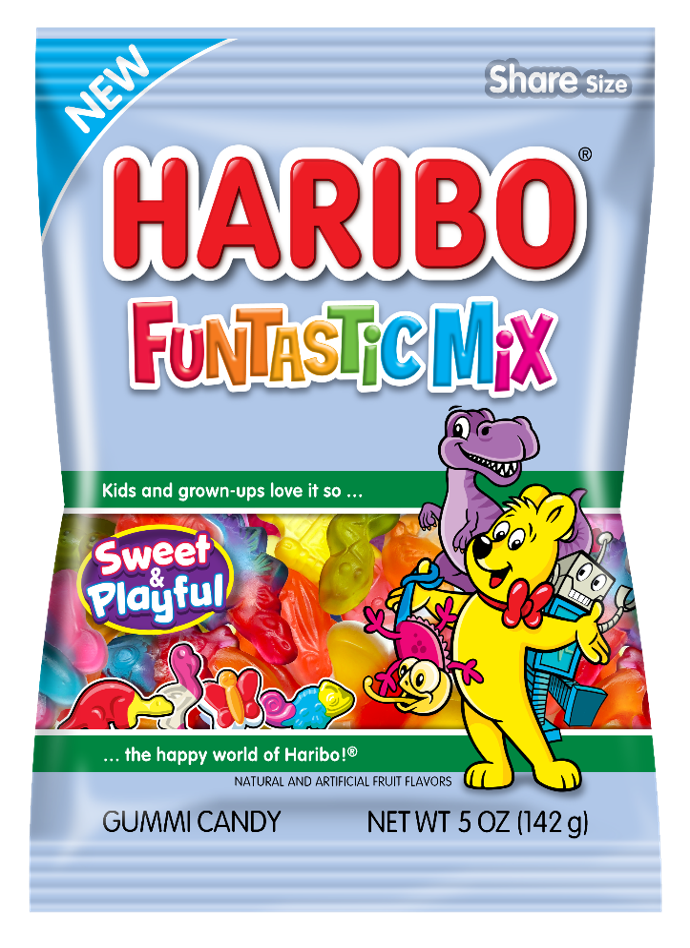 Haribo of America, Inc.
Funtastic Mix
Talk about a party! HARIBO Funtastic Mix turns up the fun with a merry medley of unique characters like race cars, robots, chameleons, & more! With so many fun shapes, textures, color and flavor combinations - every bite is a fun-filled adventure!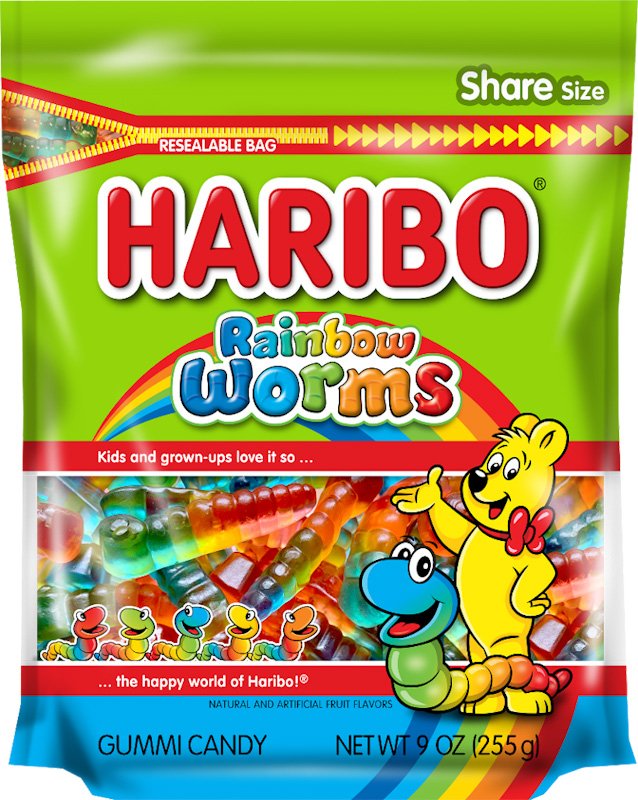 Haribo of America, Inc.
Rainbow Worms
Introducing HARIBO Rainbow Worms! These squigly, wiggly worms are as irresistible as they are cute! Their playful shape makes them perfect for eating whole or chomping your way through the lemon, strawberry, and black currant sections!
Seasonal
Winner:
Ferrara Candy Company
Nerds Candy Corn
Nerds Candy Corn has a NERD candy flavored shell surrounding a soft & chewy NERD Fruity center. Each piece has a candy coating around a candy corn piece and contains a center with two flavors & two colors, Strawberry and Grape
Nominees: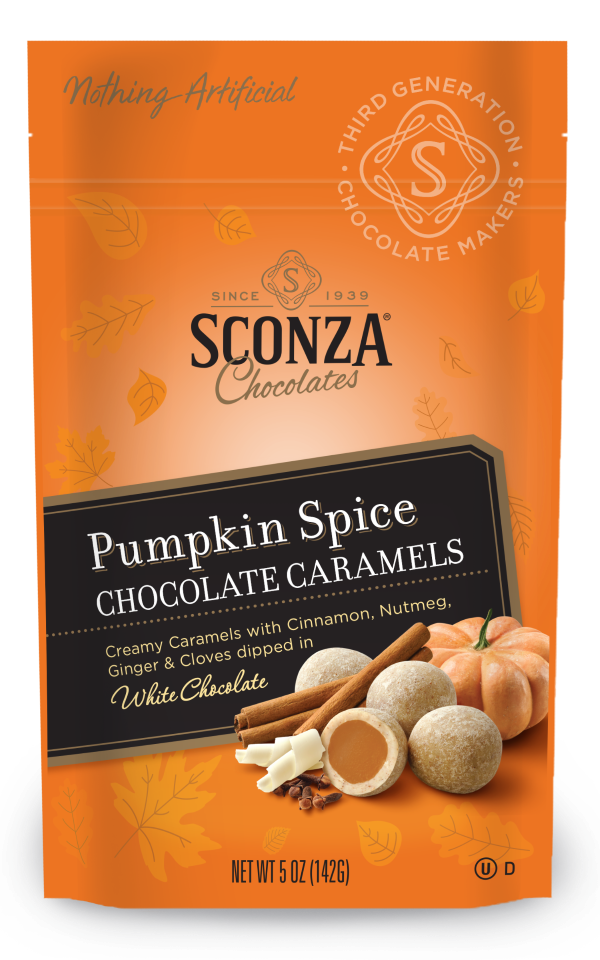 Sconza Candy Co.
Pumpkin Spice Chocolate Caramels
Creamy caramels with cinnamon, nutmeg, ginger, and cloves dipped in white chocolate.
The Hershey Company
Hershey's Sugar Cookie Kisses
The melt-in-your-mouth Hershey's Sugar Cookie Kisses candy embody that soft, sweet taste that is delicately crafted into one delicious bite, but no baking needed!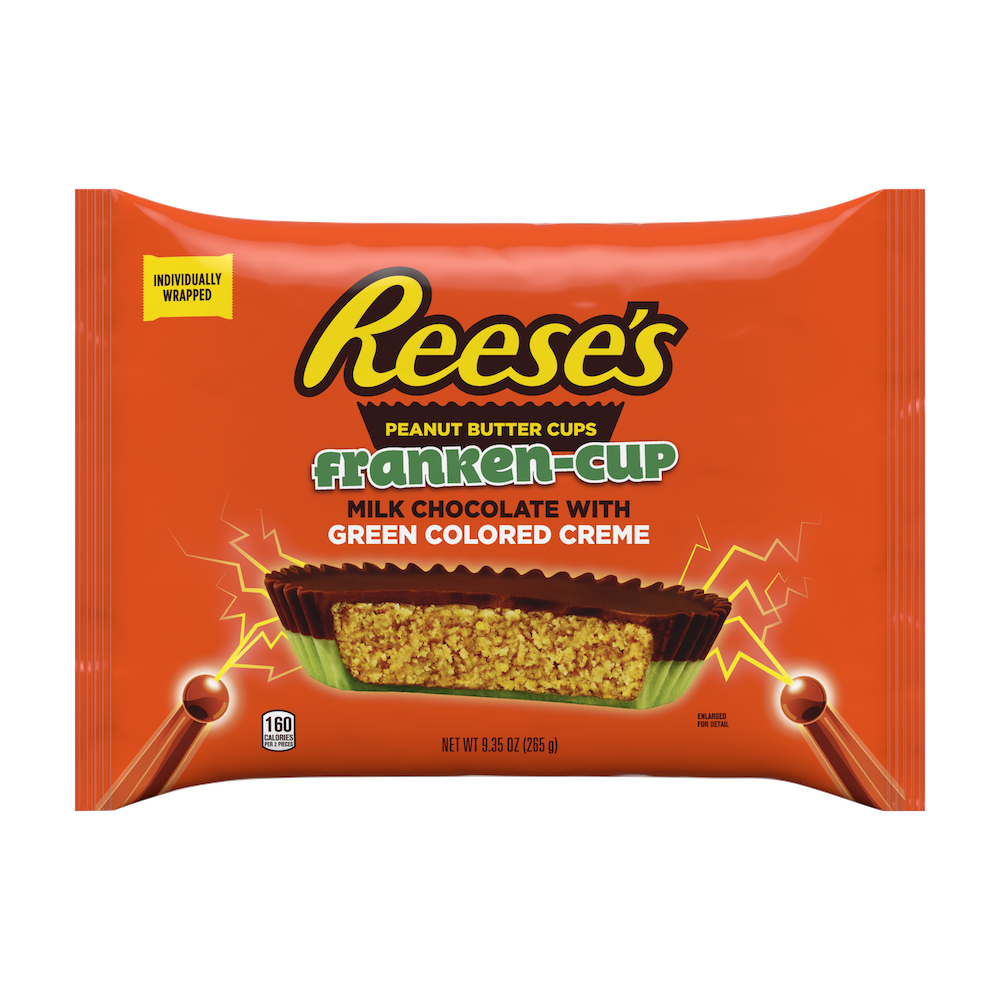 The Hershey Company
Reese's Franken-Cup
The iconic Reese's brand has been transformed into a spooky green sensation! The new Reese's Franken-Cup features the iconic milk chocolate and peanut butter center you love but is now paired with a franken-green creme.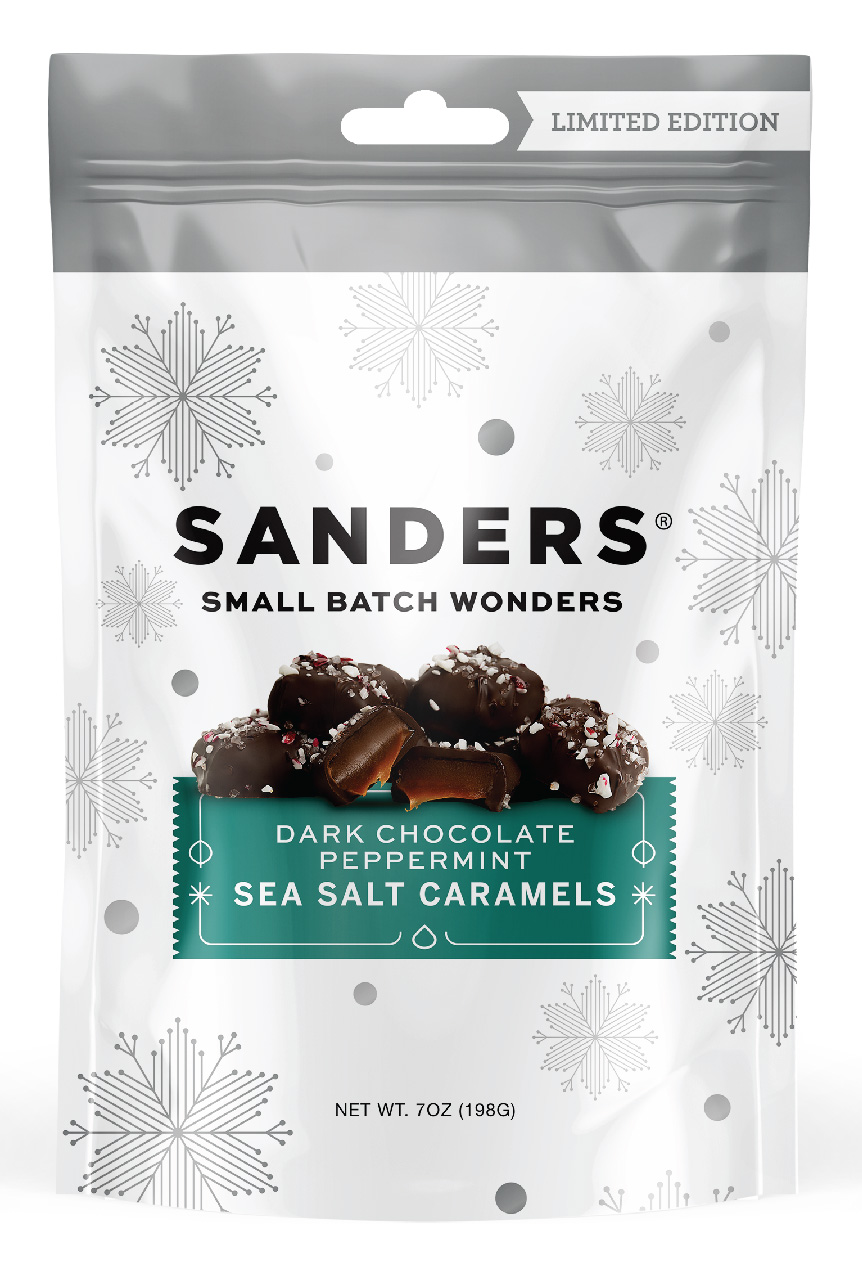 Second Nature Brands
Dark Chocolate Peppermint Caramels with Sea Salt and Crushed Candy Cane
Dark Chocolate Peppermint Sea Salt Caramels start with peppermint infused small-batch caramel that's draped in dark chocolate and sprinkled with sea salt and crushed candy cane. Perfect for the season with no artificial colors or preservatives!
Savory Snacks
Winner: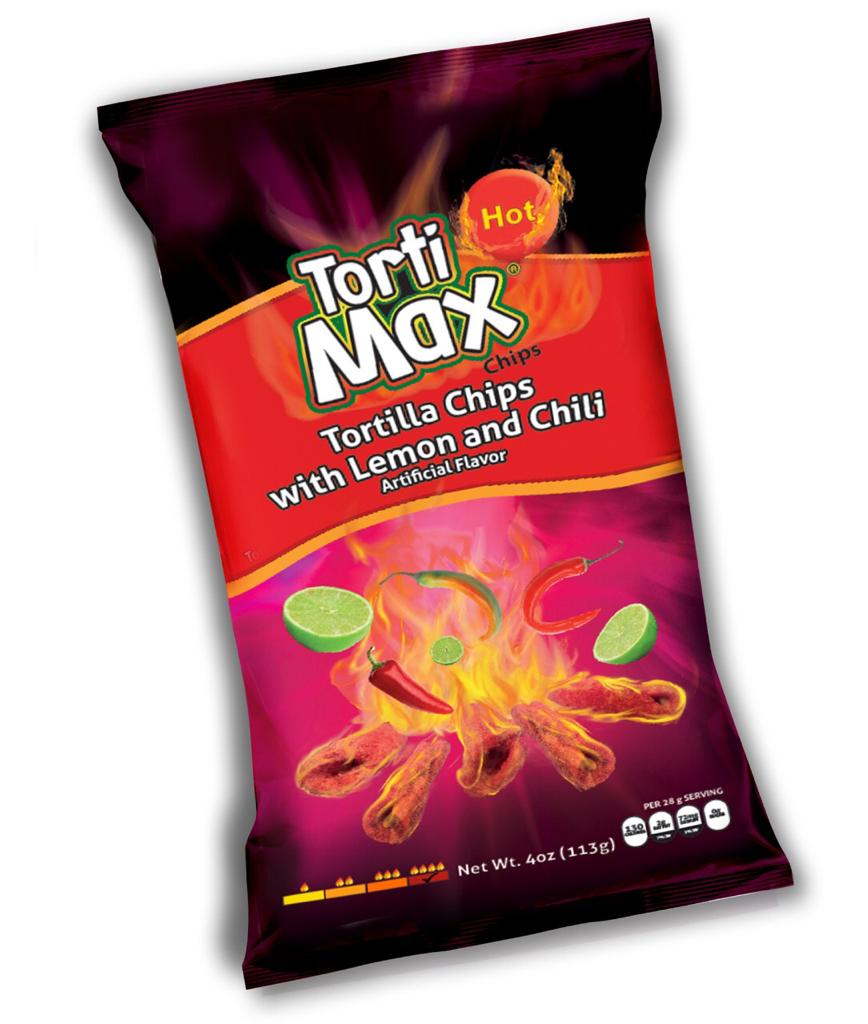 Indiana Import LLC
Torti Max
On the market since February 2021, and is being sold in 8 states. The demographics of this product are kids, young adults, teenagers. The bag is slim in order for customers to bring the bag closer to their mouth. easy access to the chips without mess
Nominees:
Shrewd Food
Sour Cream & Onion Protein Puffs
Sweet, Heat and Healthy!! A snack that tastes this good just can't be good for you until now. Now you can make Shrewd Food choices that satisfy the craving for crunch and taste. Shrewd Food helps you stick to your Macros while enjoying snacking!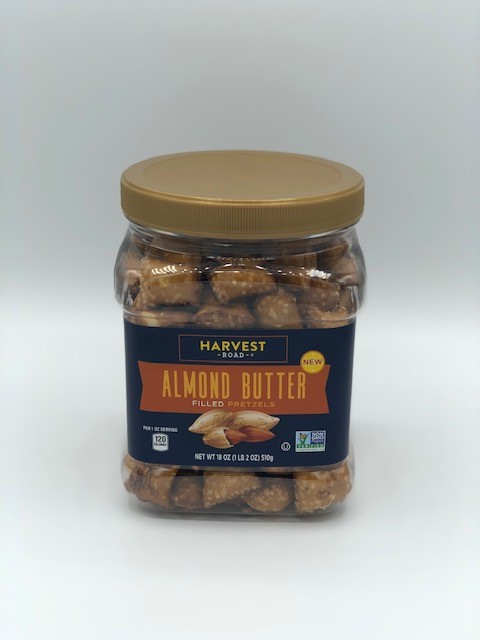 Pretzels, Inc.
Almond Butter Filled Pretzels
This slightly sweet and lightly salted new Almond Butter Filled Pretzel has zero artificial ingredients. Great new alternative snack for the Peanut allergen concerned consumer.
Cheesewich Factory
Breakfast Taco
Owner Tony Migacz thought of Breakfast Taco during the national pandemic. He thought what product could fit into his indexes in his vacuum seal machine. He found a 4" tortilla, already had the meat, cheese & brought in the egg patty! It tastes great!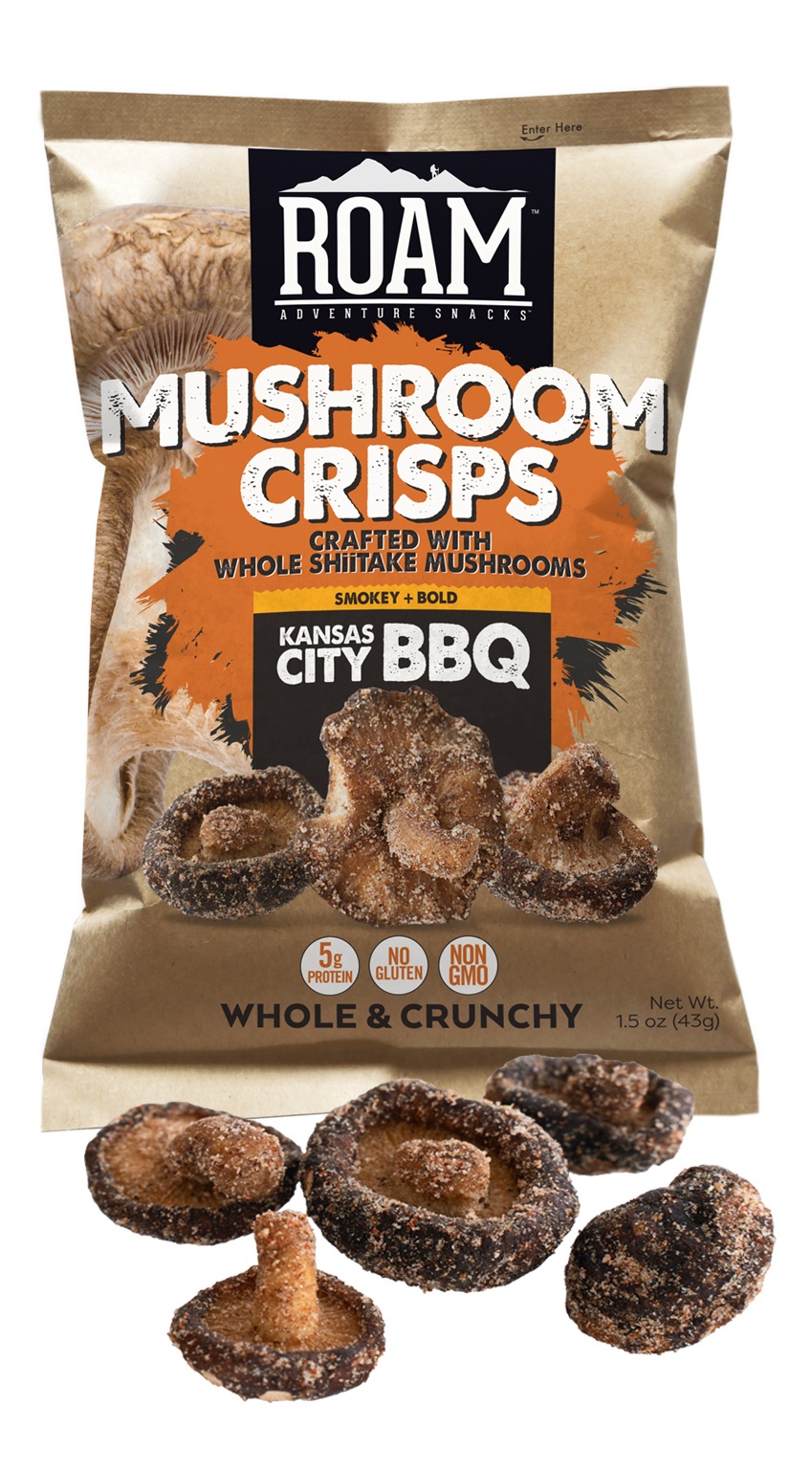 Mudlrk Snacks
ROAM Kansas City BBQ Mushroom Crisps
Plant-based, crunchy, smokey and bold BBQ mushroom crisps. Packaged in a fully compostable bag. High in fiber, good source of protein, vitamins and minerals. Mushrooms and sustainable packaging are two very trending items.
Salty Snacks
Winner: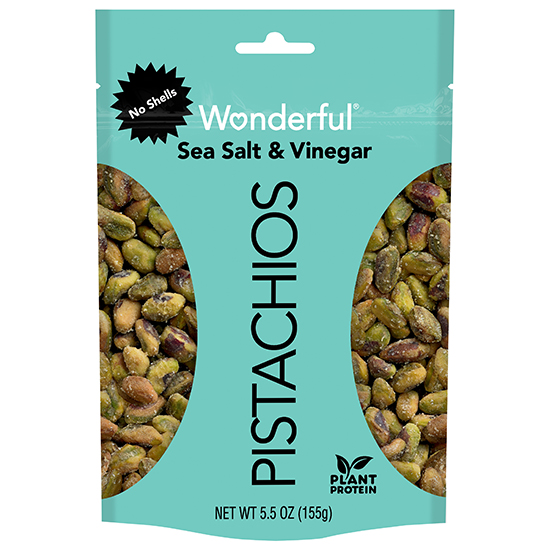 Wonderful Pistachios
Wonderful Pistachios No Shells Sea Salt & Vinegar
Treat your taste buds to a tart, tangy snack! Wonderful Pistachios No Shells Sea Salt & Vinegar are the perfect balance of sour and savory. Consumers are looking for a delicious, guilt-free, plant protein snack and this delivers!
Nominees: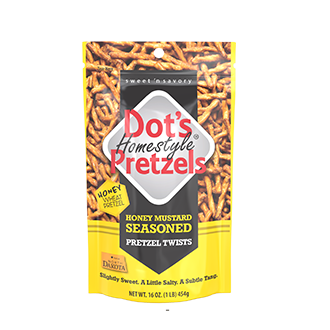 Dot's Pretzels
Dot's Honey Mustard
These salty-sweet, tangy, perfectly seasoned pretzels are dusted with our top-secret seasoning blend unlike anything other. Crispy, crunchy pretzels, kept fresh by a resealable bag are dressed with the ideal amount of sweet, salt and seasoning.
Savor Street Foods
Grain Free Pretzels - Roasted Garlic & Herb
Ever opened a snack and not been able to put it down?! Say hello to Roasted Garlic & Herb grain-free pretzels! Just over 100 calories per serving, 0g sugar, vegan, gluten free and top 8 allergen free… and the cleanest ingredients! It's a No Grainer®!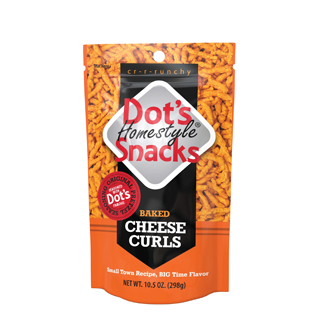 Dot's Pretzels
Cheese Curls
These cheesy, garlicky, salty, perfectly-seasoned snacks are dusted with our top-secret seasoning blend unlike anything other. Crunchy, baked cheese curls, kept fresh by a resealable bag are dressed with the ideal amount of spice, salt and seasoning.
Second Nature Brands
Snack Max Hot Buffalo Mix
Kar's Snack Max brings the best of trail mix & salty snacks together in one tasty combo! Hot Buffalo brings a top savory snack flavor & new buyers to the Trail Mix category, with 50% of surveyed consumers preferring Snack Max over pretzels!
Sweet Snacks
Winner: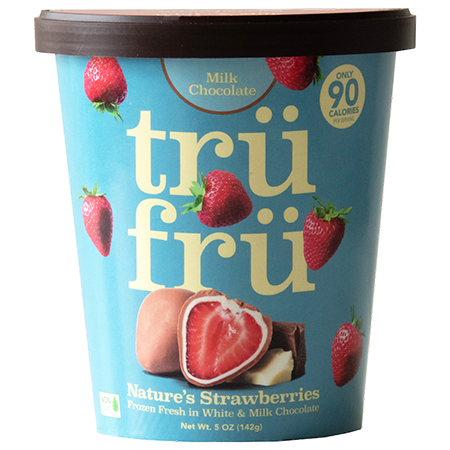 Tru Fru LLC
Natures Strawberries Hyper-Chilled Fresh in White Chocolate & Milk Chocolate
At only 90 calories a serving Natures Strawberries ripen on the vine (to maximize taste), frozen fresh (to maintain nutrition), double immersed in premium white & milk chocolate, and hyper-chilled to enhance flavor. Non-GMO and Gluten Free.
Nominees: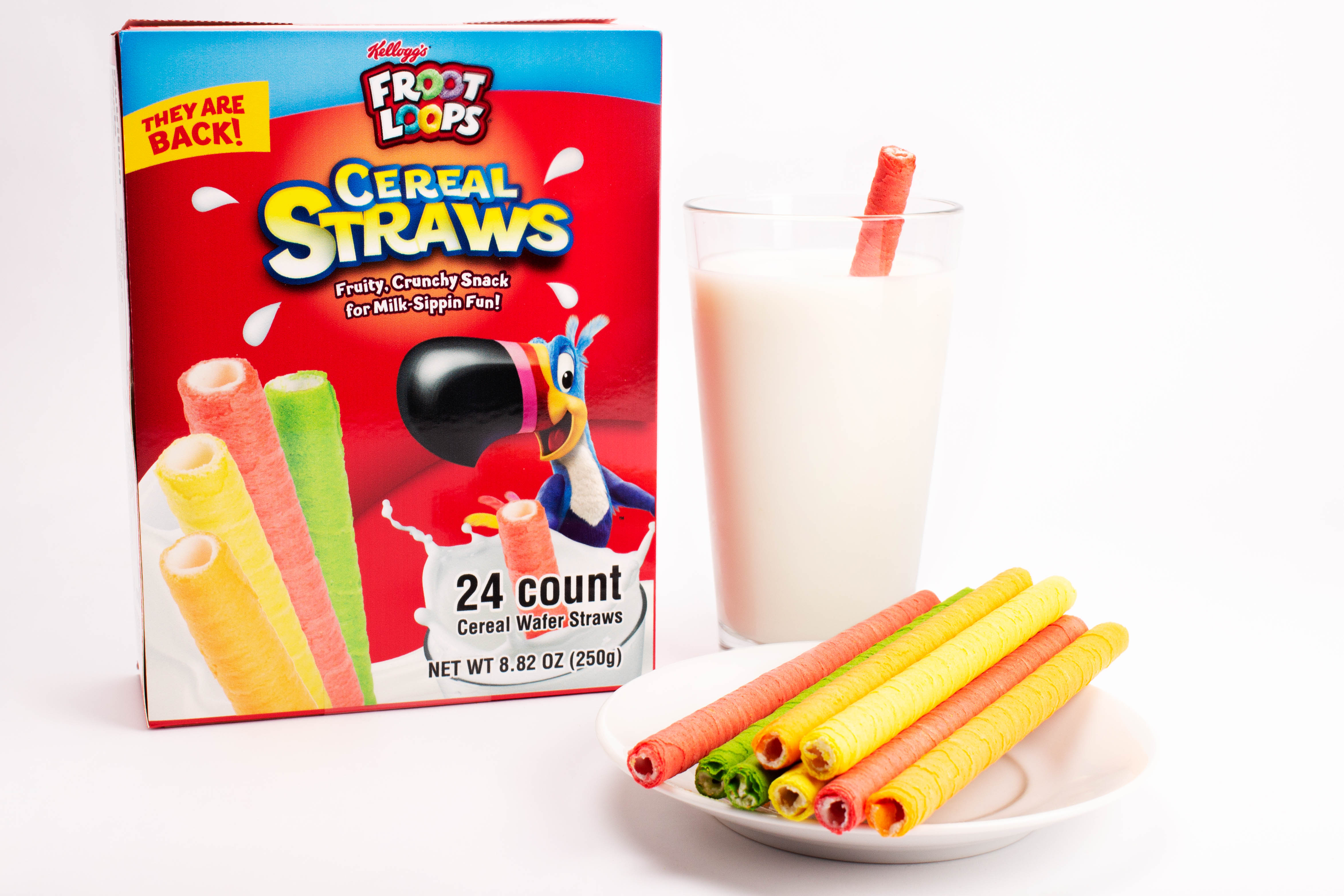 Galerie
Froot Loop Cereal Straws
They Are Back! 25% of Kellogg's social media comments are related to consumers asking Kellogg's to bring back cereal straws. Adding to the brand line extensions. The aroma fruity crunchy snack, that can even make milk sipp'en fun.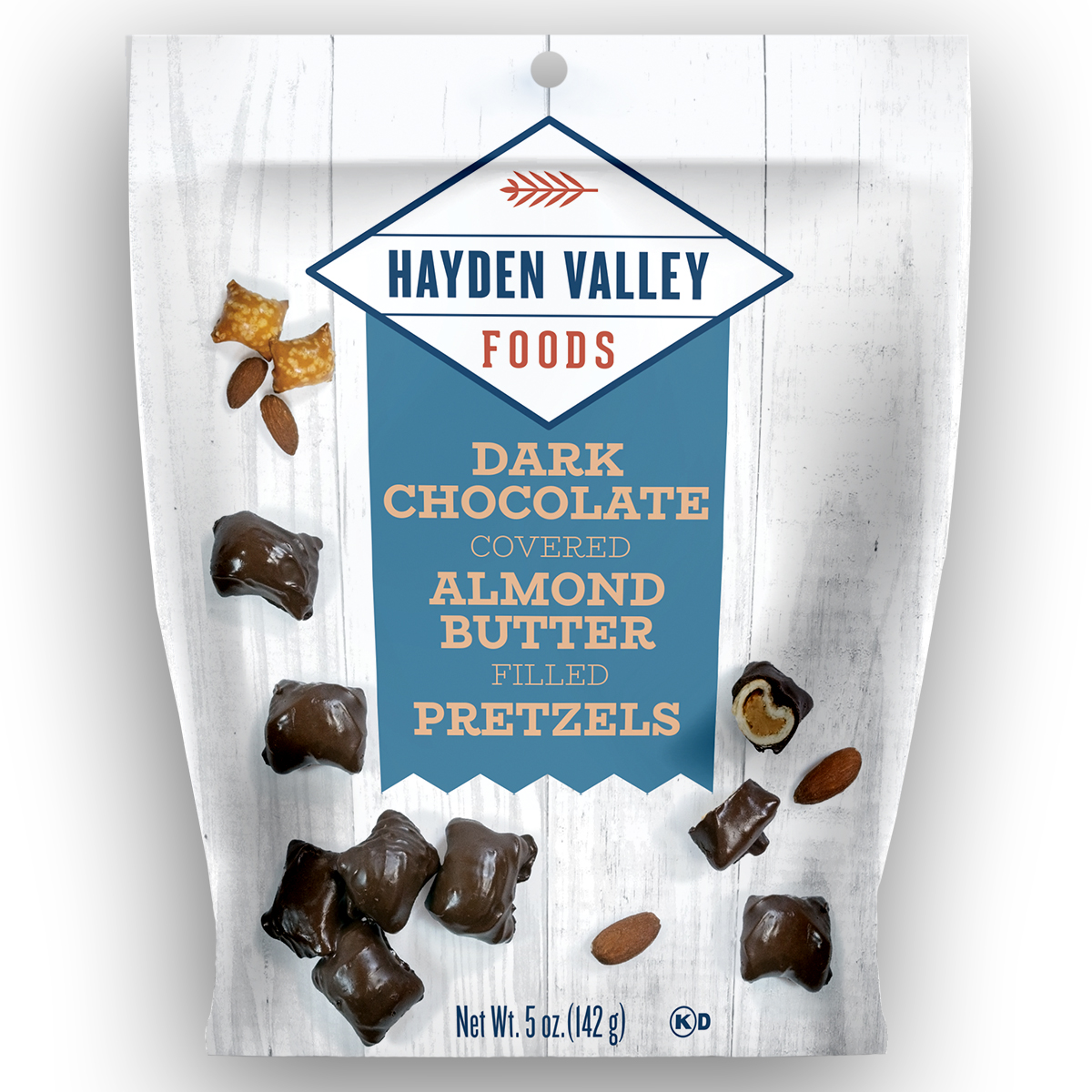 Hayden Valley Foods Inc. aka Tropical Nut & Fruit Inc.
Dark Chocolate Covered Almond Butter Filled Pretzels
Current diet trends have made Almond Butter a hot item in consumer snacking. We elevated "permissible snacking" by covering a salty, creamy Almond Butter Filled Pretzel Nugget in an indulgent, less sweet but better for you Dark Chocolate!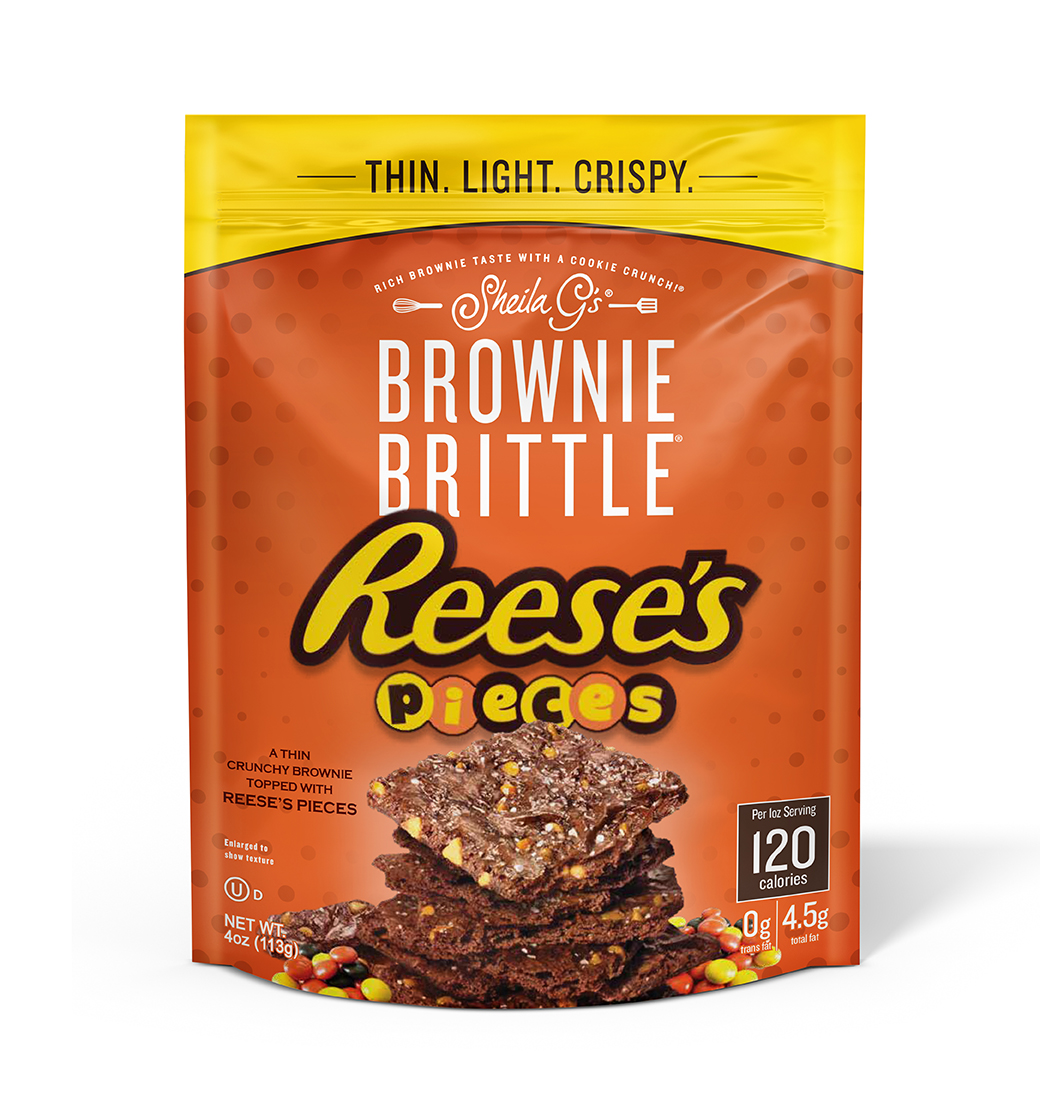 Brownie Brittle, LLC
Reese's Pieces Brownie Brittle
Introducing Reese's Pieces Brownie Brittle- a sweet snacking dream! Thin & crispy chocolate Brownie Brittle covered with real Reese's Pieces. At only 130 calories per serving, it hits that sweet craving without the guilt!
Hostess Brands
Baby Bundts (Lemon Drizzle Flavor)
Bundt cakes are universally known but until now were limited to a large-format special occasion dessert. Hostess® Baby Bundts deliver a portable, on-the-go way to enjoy this celebratory treat – the first of its kind in the SBG aisle.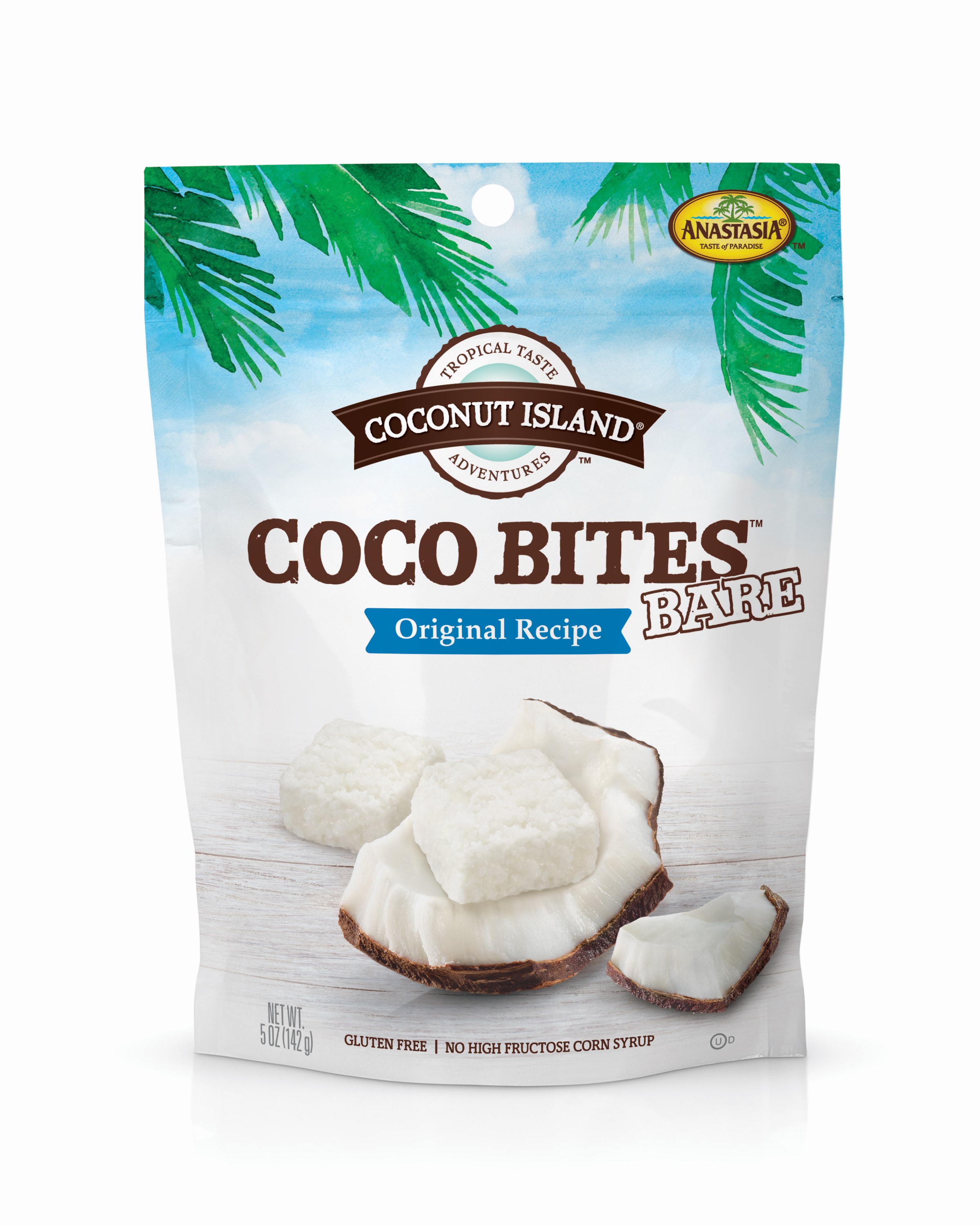 Las Olas Confections and Snacks
Coco Bites BARE, Original Recipe
A brand-new take on a decades-old recipe, our classic Coco Bites® formula, stripped of its dark chocolate coating, leaving nothing but moist shredded coconut. The perfect year-round sweet snack, delivering on consumers' demand for bite-sized treats.
Novelty/Licensed
Winner: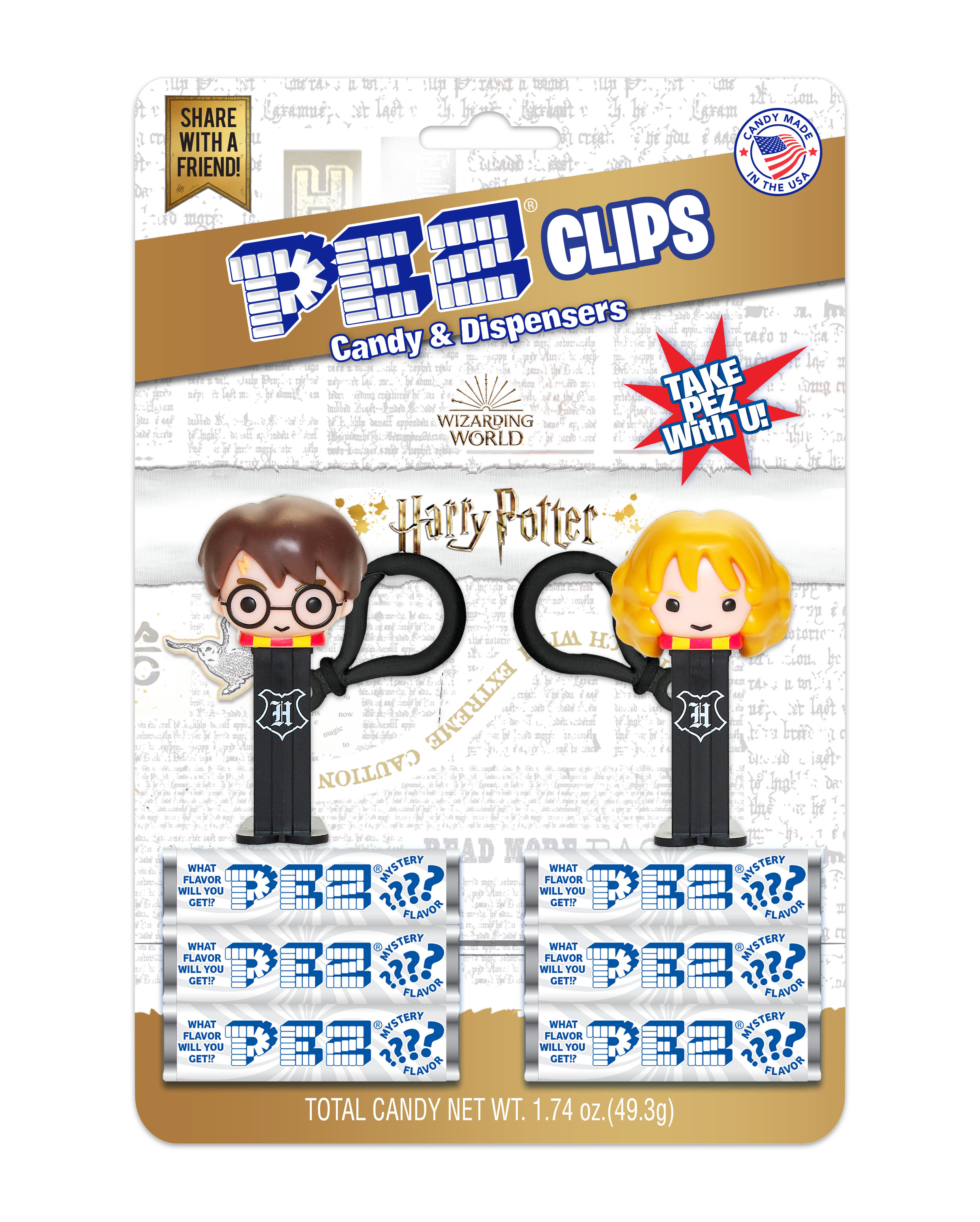 Pez Candy, Inc.
Harry Potter Back Pack Clips with Mystery Flavor PEZ Candy
Take PEZ with you! The all-new PEZ Clips feature a Mini Harry Potter & Hermione Granger PEZ Dispenser complete with clip on hook perfect for backpacks and bags. Features Mystery Flavor PEZ. Perfect for Back-to-School season!
Nominees:
Bazooka Candy Brands, a Division of The Topps Company
Juicy Drop® Gummy Dip N' Stix
New Juicy Drop® Gummy Dip 'n Stix packed with sweet gummy stix and sour gel so you can take your your dip 'n dip n' dip anywhere! Create YOUR perfect mix of sweet and sour with Juicy Drop® Gummy Dip 'n Stix.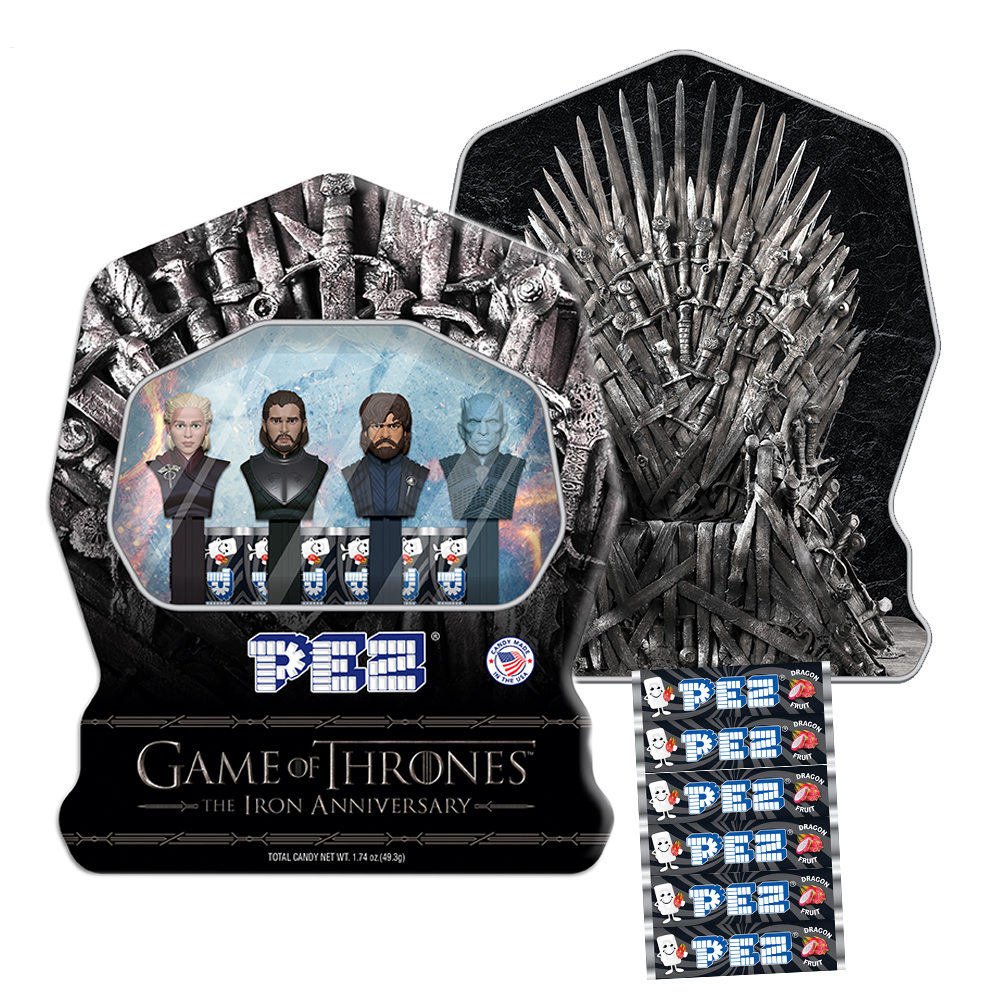 Pez Candy, Inc.
Game of Thrones Gift Tin with Dragonfruit PEZ Candy
To celebrate Game of Thrones 10th Anniversary, PEZ presents the Game of Thrones Iron Anniversary Gift Tin. A perfect tie-in, this tin comes with new Dragon Fruit flavor alongside four Game of Thrones PEZ Dispensers in a collectible tin.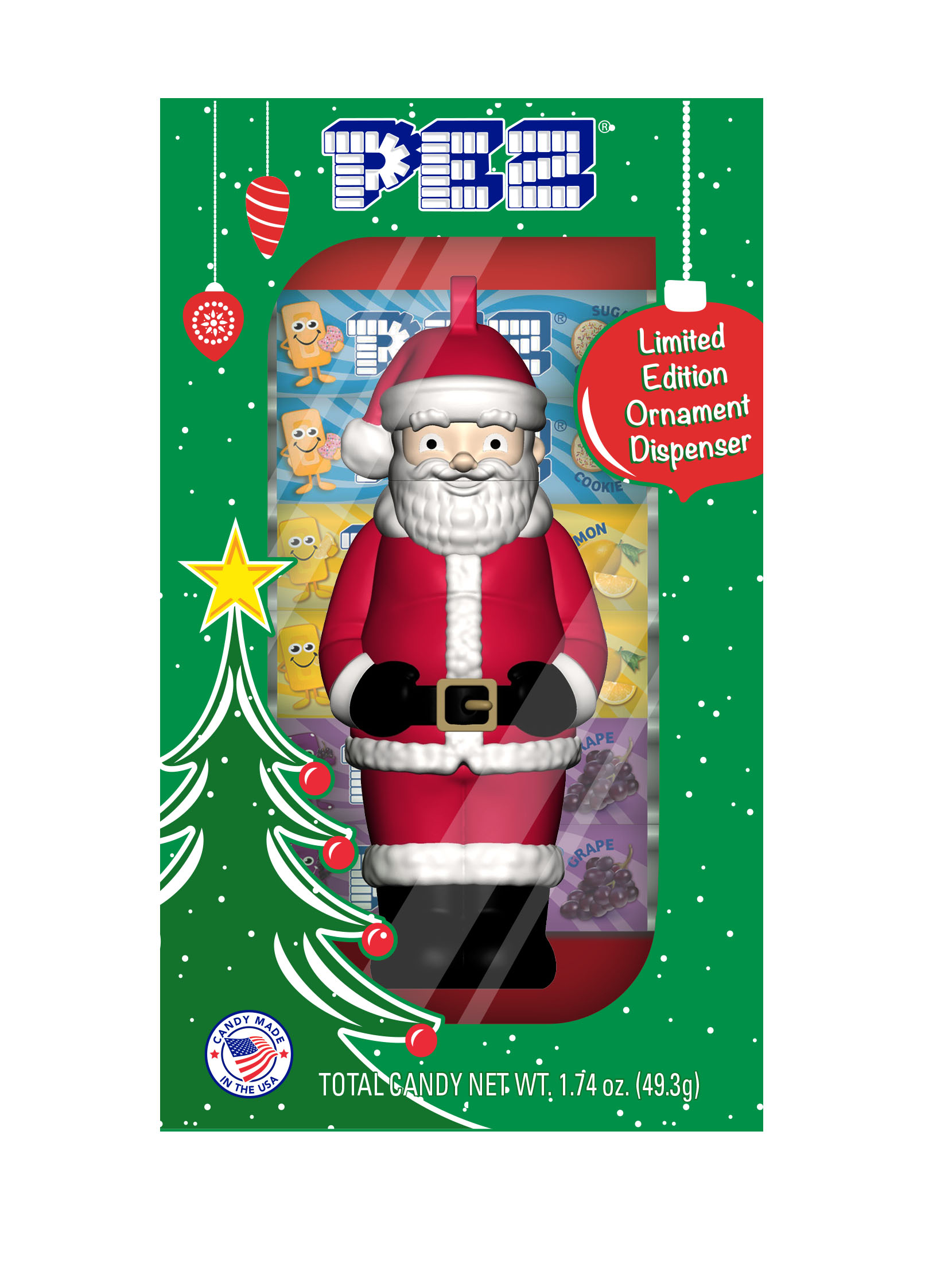 Pez Candy, Inc.
Santa Claus PEZ Dispenser Ornament with Sugar Cookie PEZ Candy
A New Collectible Santa Claus PEZ Dispenser! Features Santa in his signature suit in a fully functioning PEZ Dispenser complete with hang hole to trim the tree! Includes Assorted Fruit and Sugar Cookie flavor PEZ in a giftable box.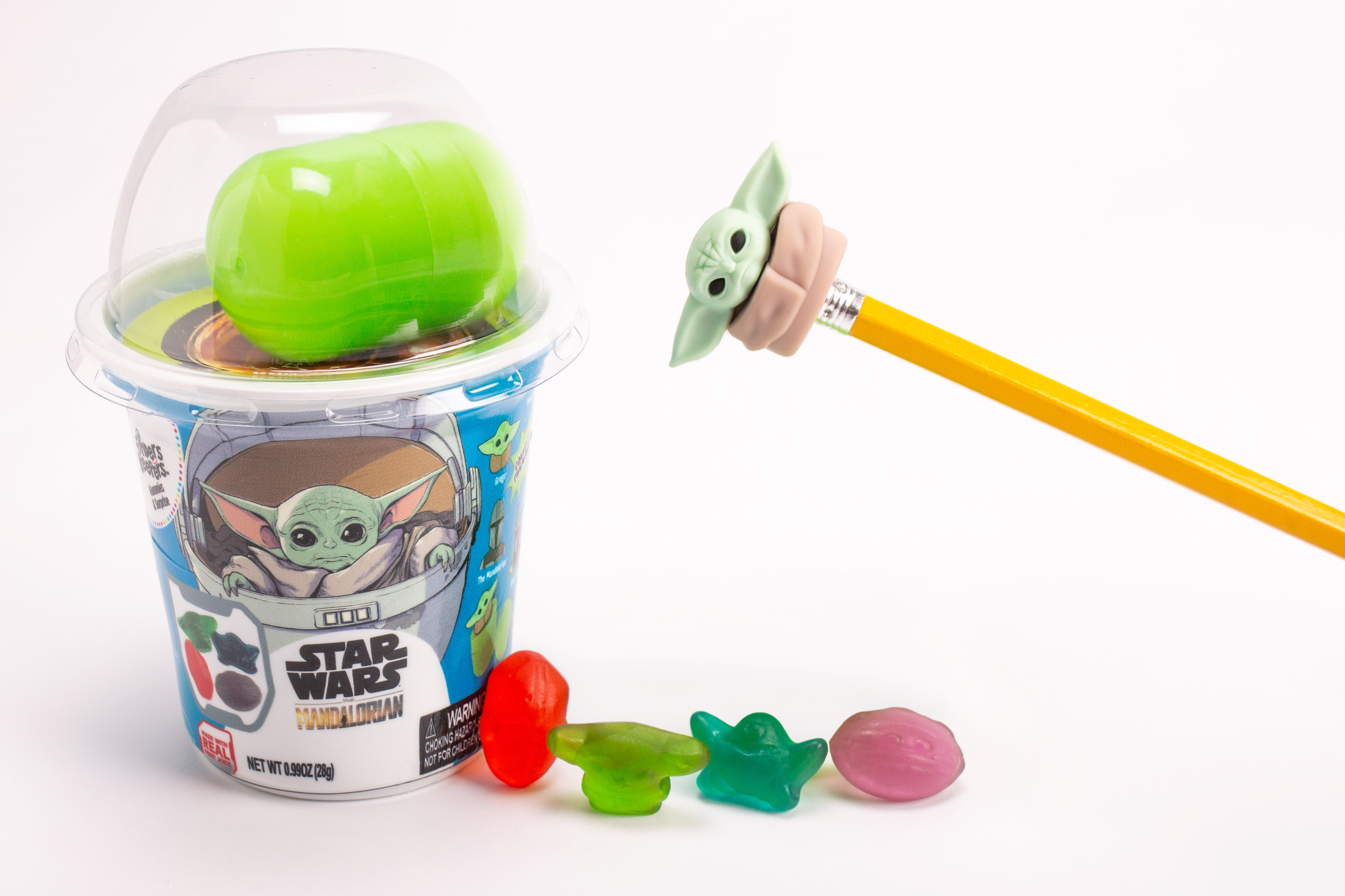 Galerie
Mandalorian Gummies & Suprise
Mandalorian. The #1 content on Disney+. Now offered in the Finders Keepers Brand. 7 collectable pencil toppers with 10 trivia cards. Comes with character gummies in 4 flavors. Watermelon, cherry, blue raspberry, & grape. Which one will you get?
Meat Snacks
Winner: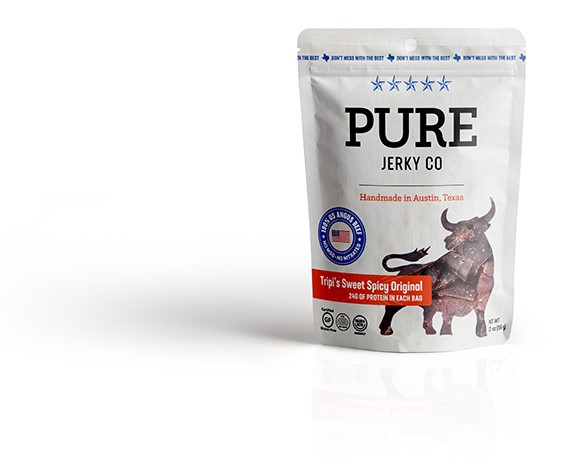 Pure Jerky Co
Tripi's Sweet Spicy Original
Pure Jerky uses ultra high grade, 100% US Angus Beef in small batches to create perfect texture and complex deliciousness. Our unique process is executed completely by hand in our brand new Zero-Waste Facility in Austin, Texas.
Nominees:

Cheesewich Factory
Baconwich
Owner Tony Migacz thought of Baconwich while bowling w/ his grandkids. He was actually in the back drinking beer w/ the Papas. His daughter had brought string cheese & turkeybacon. The Papas were all eating it together, & thats how Baconwich was born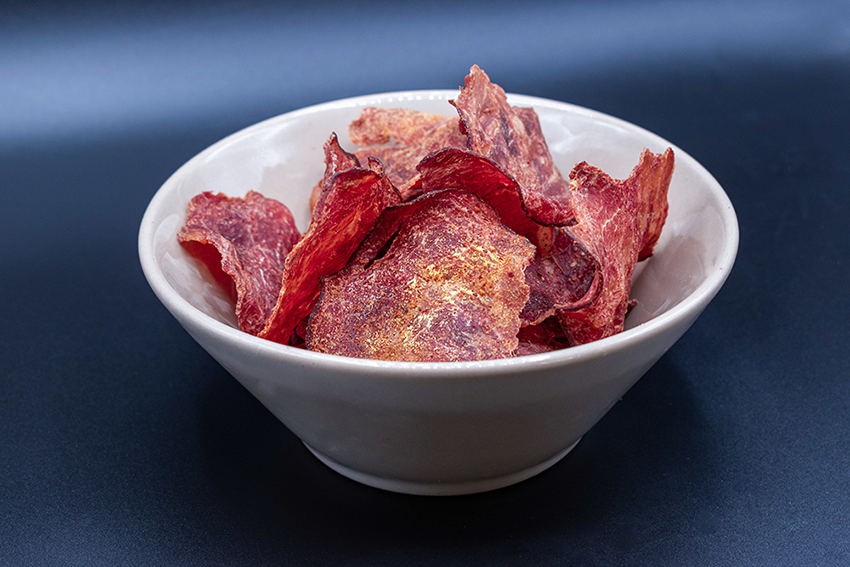 Stoney Point Meats Inc.
Sour Cream and Onion Crispy Jerky Chips
In a category that has had no major concept changes other than exotic flavor profiles I introduce to you Crispy Jerky Chips. Thin like a chip, crunches like a chip but is all protein. Ditch the bag of deep fried Potato chips and eat meat repeat.